Why Choose Us For In-Home Personal Training?
Type A Training Is An In-Home Personal Training Company That Specializes In 30 And 45 Minute Full Body Circuit Workouts. Our personal trainers have been Serving Manhattan For Over 20 Years, with over 25 certified, Personally vetted and insured trainers. We consider all criteria from gender, personality, location, level of fitness, area of expertise, your goals before we match you up with the perfect trainer.
How Type A Training Can get you in The Best shape Of Your Life
We know that reaching your personal fitness and health goals isn't an easy thing. Learning new exercises that work for you. Making sure you're doing the proper technique so you don't get injured. Our personal trainers know that most importantly is being as efficient as possible with your time when your at the gym. Lets face it, your time is important and wasting it will only lead you to quit because of the lack of results you getting. For some it can be down right intimating which can be another reason many people don't start an exercise program.
Lastly and I know everyone will agree is that the biggest issue is having to actually get to the gym. You need to choose if you going before work, during work or the very demotivating time which is AFTER WORK. Do I need to mention weather and traffic? Many times these road blocks can prevent you from even starting a fitness routine. This is where we step in. We bring the fitness to you in a safe environment making it easy for you to make that commitment to your health.
Type A Training was established as a response to the demands of our top clients whose daily workload, corporate and personal obligations far exceed that of an average individual in NYC. Our personal trainers in Manhattan specialize in 30 and 45 Minute Full Body Circuit Workouts. With Type A Training you can work with one of our highly qualified and fully insured personal trainers right in the privacy of your home, private gym, hotel or office. All trainers are personally hand-picked by Nathaniel W Oliver and vetted to ensure you're getting the best personal trainers in Manhattan.
The #1 Reason To Try Personal Training With Us! We're Experts!
All our personal trainers are certified and fully insured fitness professionals. We are 100% committed to helping you reach your fitness and health goals. Still not sure? Then try our 45 Minute Starter Pack. It's our most popular package sold.
The #1 Reason To Try Online Training With Us! We're Experts!
All our personal trainers in Manhattan and instructors are certified and fully insured fitness professionals. We are 100% committed to helping you reach your fitness and health goals and improve your quality of life. Still not sure? Then try our 45 Minute Starter Pack.
Train With One Of Our Certified Type A Training Professionals!
---
Do you do a lot of cardio? Our personal trainers in Manhattan know in order to get the most out of your training and to reduce injury, strength training must be included in any fitness routine.
---
Having a strong core is not only helpful for any type of sports that you play but it will help reduce your risk to injuries by improving your posture.
Yoga, Pilates, and Flexibility
---
Many people complain of being too tight or not moving fluidly throughout the day. The solution is doing moment training. Move with more ease and less effort with these types of workouts..
---
Want to punch harder and faster or just want to learn basic or advance moves? Not only to reduce injury but you will get much more out of your workout when done correctly.
---
Like high-intensity workouts? HIIT training is the number one way to do this. Burn more calories and increase your metabolic rate for several days after each workout.
---
Getting bored with the same workouts? It's true that this happens, that's the reason our trainers recommend every 2 to 3 months you should be changing up your routine to keep progressing.
Change Trainers Every 12 To 16 Weeks!
You can change trainers (optional) every 12 to 16 weeks. This will insure that you are always learning new and alternative ways to stay in shape. Strength training is only one component but we also have experts in boxing, pilates, yoga, and much more!
Nathaniel, Owner of Type A Training
Here Are Some Of Our Team Members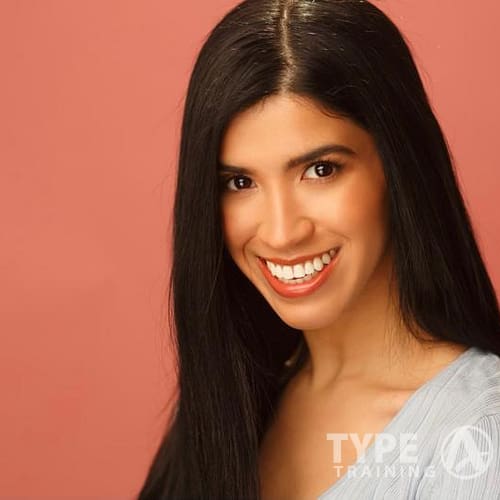 OWNER/ FOUNDER
Nathaniel
Nathaniel Oliver owner and founder of Type A Training. He's a fitness expert, personal trainer, avid marathon runner and triathlete, developed FitnessRuns.com. After spending over a decade delivering customized in-home personal training to some of New York's busiest executives, actors and models looking to maximize "bang for their buck" with the time they spent on fitness. Over the years, he has perfected the most time efficient, calorie and fat-burning routines and is inspired to share his learnings with the growing number of NYC time-squeezed, health conscious individuals. Nathaniel is certified by The American Council on Exercise and is also a Medical Exercise Specialist from American Academy of Health, Fitness, and Rehabilitation Professionals. He has been featured in numerous publications including: Time Out NY(2007), Allure "Total Makeover" (2005/2006), New York Magazine "Best of New York" (2004), and Weight Watchers.
Iosif
ACE Certified and Equinox Academy Graduate i focus on using a combination of weight training, calisthenics, Kettlebells and HIIT/Circuit Training to achieve the best fitness goal results in a timely and efficient manner.
David
I worked in an office for several years while training and teaching my arts and had to deal with chronic back issues and sports related injuries. I made a change… after successfully completing my rehabilitative and corrective work I quit my job and now seek to help others with similar issues and teach them what I have learned throughout the years in a safe and efficient way. I am a certified Personal Trainer through National Academy of Sports Medicine. I have also been studying various martial arts and Tai Chi for over 10 years well as certifications in Pre and Post Natal Training and Progressive Bodyweight Training. I like to employ a variety of tools from weights, resistance bands, kickboxing and bodyweight training to get people to their fitness goals in a fun way. I am excited to be part of Type A Training and look forward to helping others live happier and healthier lives!
Lexis
A New York native, Lexis has been active his entire life, playing baseball and football. Along the way, he was lucky enough to work with inspiring coaches and mentors who had a large impact on his newly discovered passion for health and fitness. He quickly learned the importance of adopting a lifestyle of physical and mental well-being and wanted to share it with others. As a result of this experience, he decided to pursue a career as a Personal Trainer.

He is a graduate of Lehman College with a BS in Exercise Science. In addition to his personal training certification with the American Council on Exercise, he is a Certified Strength & Conditioning Specialist from the National Strength & Conditioning Association. He has experience working with athletes as well as rehab patients.

 His strong passion for health and fitness, coupled with his experience and educational background, has made him a well-rounded and successful personal trainer with a variety of clientele. He is motivated to help individuals achieve and maintain a physically active and healthy lifestyle.
Evan
I am a certified and insured personal trainer with 4 & 1/2 years of experience, certifications in Kettlebell level 1, Bodyweight training, Pre/post natal training, ViPR, and CPR/AED. Whether you want to do your first pull up, recover from an injury, build muscle or lose weight, I can help! I will listen to you and use your input to design a program tailored to make you feel great and meet your fitness goals!
My favorite moments include when a client hits a small goal and has an "aha!" moment or when someone else in the gym notices my client's work and compliments them on their efforts. Your progress is my reward and every session is an opportunity to reach higher. When I am not training clients, I enjoy biking, running and spending weekends in the Hudson Valley.
Regina
I am a former classroom teacher. I taught first grade at St. Ignatius Loyola in Manhattan and second grade at St. Patrick's School in Jersey City NJ.
After leaving full-time teaching I began a second career as a full-time yoga instructor. I have taught yoga to every age group and level. Teaching is and has always been my passion.
I have a BA from Villanova University
My MFA (Master's in Fine Arts in creative writing) from Fairleigh Dickinson University
Christina
Christina Carchidi is a movement professional with over 30 years of dance experience. She graduated from Mason Gross School of the Arts, Rutgers University, with a B.F.A. in dance in 2000 and has since performed as a professional dancer. She continued her dance training at Alvin Ailey American Dance Theater while she was a dancer for various musical artists. She found her pilates practice as a dancer and obtained her comprehensive pilates certification from Core Pilates Nyc in 2008. She worked as an instructor and manager for the pilates studio at The High Line Equinox for 7 years while she continued her studies in pilates, yoga, anti-gravity, thai bodywork and dance. She has worked at various pilates and dance studios in New York City such as: Beyond Pilates, Studio Anya, Candela dance Studio and for the Studio at Athleta in Manhattan. She is currently working towards a Doctorate of Physical Therapy at Touro College. Christina is building her private business as well focusing on strengthening each individual to obtain their best pilates body.
Jennie
Jennie came from the world of acting and dance. She was naturally attracted to Pilates in order to keep her physical instrument strong and aligned. Since then, she completed her mat training at Kinected Studio. She then felt the need to incorporate flexibility, spirituality, and relaxation by diving deep into the world of Yoga. She later went on the get her 200 hour yoga certification and now works towards her full 500 hours. In her sessions, she focuses on form and alignment with safety, creativity, and spirit.
Caitlyn
Caitlyn graduated Cum Laude from UC Irvine with a BFA in Dance Performance and BA in Education Sciences. It was here that she was introduced to the Pilates Method as a means of supplemental training to her dancing. Never having sustained a dance related injury, Caitlyn credits Pilates for giving her the flexibility and strength needed to stay injury free.
Upon graduation, Caitlyn completed a 450-hour comprehensive teacher training program with Diane Diefenderfer, a student of Ron Fletcher and Joseph Pilates himself, at Studio Du Corps. She is also CPR and Pre/Post natal certified. She moved to NY in 2019 after accepting a dance apprenticeship with Elisa Monte Dance.
Caitlyn appreciates the diverse abilities of Pilates and enjoys the rewarding experience being a part of a client's journey. Whether that journey be rehabilitation, lessening chronic pain, or building up strength and flexibility, she strongly believes that Pilates improves one's quality of life and overall health
Michelle i
Michelle Quiba is a Certified Fitness Instructor trained in formats that bridge breathing, dance, bodyweight training, yoga, pilates, martial arts and meditation. Her passion is to show others rhythm in breath, foundation in form, structural balance, functional movement, and freedom of spirit. She encourages students to learn various formats to strengthen what comes naturally, develop in areas that are challenging, and experience a fitness journey full circle. She has taught students and faculty at Pratt Institute, nurses and chemotherapy patients at Brookdale Hospital, and instructed at the NYC Corporate Headquarters for Spotify, Indeed, Emblem Health, and Pinterest. She's committed to continue sharing ways to help clients balance the body, relax the mind, and develop confidence within.
Christopher
Chris is the high energy and motivating personal trainer you need! He is both certified and insured, as well as an experienced swim instructor and certified nutritionist. Chris attended Point Park University in Pittsburgh PA where he studied to become an actor – something he is still pursuing today. He was there on scholarship to run in both Cross Country and Track and Field, during which he performed at the top of his team. Chris also earned his master's in education while at PPU, gaining experience in instructing many ages (especially kids of school age) and special needs. Chris has worked as a trainer in top gyms such as LA Fitness and Crunch but is most excited to bring fitness directly to individuals – or couples – with Type A Training. He has a wide range of fitness knowledge that spans from losing weight to gaining it, endurance training, strength training, getting beginners into shape, helping advanced athletes prepare for competition, and more!
Erin
My name is Erin. I became a Certified Personal Trainer in May 2021. But I started my fitness journey back in 2017 when I reached my heaviest weight of 190lbs. 5 months later, I hit my goal weight. I knew the experience I went through could help me relate to people who were all trying to start their fitness journey. I specialize in strength training, powerlifting, and weight loss training. I work in variation, resistance bands, and free weights, as well as machines. My goal in life is to help as many people as I can with their own journey.
Angel
Angel is certified by the National Academy of Sports Medicine and the International Sports Sciences Association.
Trainer to some of the most respected personalities in the network news and media world.
Angel is a boxing coach,  professional dancer, Swimmer and he is a 2 time undefeated natural athletic champion with the international physique league.
Certified and Accredited Fitness Professional under ISSA NASM and ECA
Urszula
My goal is to teach and equip clients with tools to help them break through their barriers, feel empowered and reach for their goals with my fun and effective training programs.
My motto:
Always earned, never given!
Credentials:
NASM CPT
ATLETICA STRENGTH TRAINING
PILATES MAT – EQX Pilates training institute
CPR/ AED
Jordan
Jordan is the reliable and informed trainer you've been waiting for! He earned his NASM certification after years of exercise and wellness experience! He is an insured trainer, and is experienced in weight lifting, boxing, and more! Jordan is also an actor, video editor, and artist, and is used to working for a client's vision- both artistically and athletically. As a creative, Jordan is constantly looking for ways to innovate and engage with his clients– creating an exercise environment that is both challenging, fun, and rewarding. He also has detailed experience in training his body for appearances both on stage and film, as well as training for massive PRs on major compound lifts. Over the years, Jordan has worked in sales, retail, and many different fields, giving him a keen perspective on how to fit fitness into a variety of lifestyles! Jordan is passionate about the health and wellness of his clients, including body positivity, weight loss, functional strength, aesthetic and athletic performance.
Tara
Tara is a certified FRC mobility specialist with a goal to invigorate curious wigglers so that they can expand their functional range of motion, create intentional movement with ease, and adapt to variables in their everyday life. Tara also specializes in menstrual biohacking for those seeking hormonal harmony in their fitness journey.
​Tara's approach to life is curious & collaborative. Already an accomplished dancer, choreographer & aerialist, curiosity led her to examine the ways in which our bodies can become inefficient and immobile. Armed with degrees in Theatre & Dance from The University of Alabama, & professional certifications in Functional Range Mobility & Yoga Trapeze, she set out to train and guide others toward harmony in their human hardware through movement for everyday life.
Lisa L
I teach people to eat for energy, for nourishment, and for expression of self through different modalities of movement. I am currently enrolled in AFPA, studying holistic nutrition and holistic health coaching. I am a certified personal trainer and sports nutrition special & coach (ISSA). I am an NYC dancer, mainly training in heels, reggaeton, and street/jazz funk. I am a writer, a poet, and an artist. I am majoring in communication design at the New York City College of technology. I wrestled in the boys and girls season when I was in high school. I coached the wrestling team after graduating and received 3rd place our first year in the cities championship. I have been a self taught gymnast since i was about 7.
  I specialize in improving mobility and gaining strength through functional training, stretching, power training, bodybuilding, and strength and conditioning.
Jonathan M
Jonathan has been a coach and fitness trainer since 2009. An alum of New York University, Jonathan studied Sports and Facility Management. He is a certified personal trainer, boxing, and running coach.
His passion for exercise started in high school as a trainee with the Head Strength and Conditioning Coach at Columbia University. With over a decade of experience in health and fitness, Jonathan has developed a strong skill set and has a unique ability to work with a wide range of clientele.
Certifications include:
National Academy of Sports Medicine Personal Trainer
USA Boxing Coach
Pose Method Running Technique Specialist
Robyn T
Robyn is an experienced and passionate leader in the fitness industry.  While working to obtain a degree in Sports and Fitness at Salem State University in Massachusetts, she was hired by Bally Total Fitness where she was introduced to the wonderful world of personal training.  Within a few months of being hired, she was named Trainer of the Year for the New England region.  A few years later, she accepted a position at the Beacon Hill Athletic Clubs in Boston where she was quickly promoted to Master Trainer.  While working one on one with clients for many years, her interest in small group training and group fitness started to grow.  Upon her arrival in North Carolina, she was immediately hired by Orangetheory Fitness as a Fitness Coach.  Just over a year later, she found herself living in her dream city, NYC.  Here she became the dual Heach Coach for Orangetheory's NYC studios.  While bringing health and fitness to the lives of hundreds of individuals every day, Robyn was asked to join the virtual realm and teach live, online classes for Orangetheory.  She continues to share her passion for fitness with individuals throughout the country through this virtual platform, in addition to working in person with her local clients.
Robyn is an ACE certified Personal Trainer and Health Coach and a NETA Certification Board Member and Group Fitness Instructor.  Her areas of expertise include TRX Suspension Training, Postural Analysis Specialist, Power Pilates, Screening and Assessment for Exercise Programming, Exercise and Pregnancy, Post Injury Fitness,  Exercise for PMS and Menopause, Exercise and Osteoporosis, Balance Training, Functional Training for the Older Adult, Foam Roller Training, Advanced Training for Weight Management, Treadmill Interval Training, Indoor Rowing, Busy Days Call for HIIT, Nutrition and Weight Control, and Nutrition Coaching: Changing Habits, Not Diets.
Anna S
Originally from Madison, Wisconsin, Anna has had a passion for movement from a very young age. At 14, she realized it was her calling to pursue ballet professionally and moved to Washington D.C to attend the Kirov Academy of Ballet. After completing her training with Gelsey Kirkland in NYC, Anna went on to dance professionally with the Milwaukee Ballet, American Contemporary Ballet, Oklahoma City Ballet, and the Sacramento Ballet.
Anna completed her comprehensive Pilates certification through Gramercy Pilates NYC in 2019 and has since gone on to pass her knowledge on to children and adults of all backgrounds while teaching for Kinespirit Riverside and Anna Severson Pilates. Her clients range from Pilates newbies and the injured to dancers, athletes, and Pilates addicts. As a graduate of Human Biology from Hunter College, Anna takes a particular interest in body placement and injury prevention. She enjoys seeing the progress her clients make in strength, flexibility, and individual fitness goals. Anna is now extremely excited to bring all of her experience and knowledge to Type A Training!
Amanda P
Amanda (E-RYT 400) began practicing yoga in 2011 and instantly recognized the joy and countless healing benefits yoga has to offer. In 2013 she completed her RYT 200 Yoga Alliance certification through Prana Yoga Center in San Diego, with an emphasis in Hatha and Vinyasa. In 2014 she earned her RYT 200 Yoga Alliance with Namaste Pacific yoga and wellness center for the Primary series of Ashtanga yoga.
She leads a spacious practice focusing on sensing breath, exploring movement and stillness, and discovering oneness in the body, mind, and spirit.
She shares the art of yoga with others in the hope for her students to find a mental and physical balance and a sense of well-being.
Austin
Austin is an NASM-Certified Trainer who is curious and driven to guide his clients on their own unique path to a healthier, stronger, more balanced life. He specializes in functional programming for athletes and dancers, focusing on stability, mobility, and power. Austin also has a passion for teaching the next generation and works extensively with kids to help them achieve their mental and physical goals.
Pulling from his BFA in Musical Theatre from Webster Conservatory and his background in theatre, dance, yoga, pilates, and flow techniques, Austin's approach to fitness accounts for the wellness of the client as a whole, body, mind, and spirit.
Lauren C
Lauren is a passionate, driven, and certified personal trainer with an extensive background in competitive running. She ran both cross country and track & field throughout high school, captaining both these teams during her senior year. In 2019, she ran her first ever marathon in 3 hours and 25 minutes, qualifying her for the Boston Marathon, which she ran this past April. She is a self-trained marathon runner, so if you are training for a race, looking to fine-tune your running form, or simply wanting to add more cardio to your routine, Lauren can help you meet your goals! Lauren earned her Bachelor of Science in Health Promotion & Health Equity along with a certificate in Disabilities Rights and Services from the University of Wisconsin-Madison in May 2022. The classes she took along with her own personal desires and motivations have helped her to understand health in a holistic sense, encompassing physical, mental, and emotional states of wellbeing. Lauren worked as a Behavioral Therapist for 2 years during college where she performed Applied Behavioral Analysis of children with autism. Here, she was able to gain valuable experience working with youths and young children, as well as diverse populations in general. Lauren also got accustomed to Telehealth, or remote healthcare services, making it easy to train with her via Zoom, MicrosoftTeams, WebX, or any other such platform. Lauren is very excited to share and grow her knowledge and experience throughout her journey with Type A Training!
Shieri
Shieri is a Yoga, Pilates and Personal Trainer.
Compelled to study these practices after an experience with a foot injury and a Panic Attack. From this, She completed Pilates teacher training at the Kane School of Core Integration, her 200hour RYT yoga teacher training at Dou Yoga and 500 hour RYT training with Guta Hedewig at The Yoga School NY, training in the Krishnamacharya/Desikachar tradition. Her Restorative/Yoga Nidra teacher training at Ishta Yoga.
She also went to the Krishnamacharya Yoga Mandiram in Chennai, India to complete the Jivadhara Intensive Course, gaining a deeper understanding of Subtle Anatomy and Pranayama/Breathing Techniques in the Krishnamacharya Tradition.
Shieri is passionate about sustainable well being, also supports healing the pain and suffering of her clients, and hopes that they can get the most out of her teaching.
Sarah M
Bio: Sarah McCarthy, originally from Worcester, MA, grew up dancing, and, at the height of the pandemic, chose to expand her knowledge of movement with the help of yoga. As a dance artist, Sarah specializes in yoga movement and exploration as a means to further mobilize and enhance your mind body connection. Through her work, Sarah aims to create and bring forth balance, strength, flexibility, and clarity within both the mind and bodies of her clients. Sarah is extremely passionate about movement and hopes to extend this passion to others while aiding them in their own personal movement endeavors.
Nadia
M name is Nadia, and I teach Hatha and Reiki Infused Yoga. Many Yoginis and Yogis distinguish this intuitive practice to be a foundation for accessing body consciousness and breath expansion within the body. 
I infuse my teaching with light codes and reiki energetic work with active and passive movement in meditative flow. Based on organic key alignments and creating sequences to strengthen and expand, to inhale and to exhale.
Together building a space of oneness and extension of practice. Energized and ignited to participate in life from a space of presence and wholeness.
With humility and grace may we honor the sacred feminine and sacred masculine within.
With honor to all of your embodiments and your paths of spirit.
Namaste
Fabian
My name is Fabian. I'm a personal trainer for six years. I specialize in weight loss & nutrition, strength and conditioning flexibility/mobility sports medicine, and body weight exercises. My greatest win was training my mother. My greatest was not only overcoming my past shoulder injury and herniated discs in the lumbar spine. But helping my mom lose 140lbs Is the trophy taker!
Amanda, De Los
My name is Amanda De Los Santos. After facing adversity throughout my weight loss journey, I decided to dedicate my time to helping others improve their mindset and lifestyle. My goal as a certified personal trainer is to provide clients with an experience that is manageable but leaves you feeling confident and strong. We all deserve to be healthy!
Leanne
Leanne obtained her 200 hour yoga certification in January 2021 to deepen her knowledge on the practice so that she can share the healing benefits of a yoga practice with others. Her goal is to share the healing and powerful impact yoga can bring to others through a strong mind-body connection.
Her experience as a yoga teacher includes Hatha, Vinyasa, Prenatal, & Restorative yoga. She has experience working 1:1 with clients helping clients reach their personal goals from beginner to advanced levels. Many of her clients have achieved their goals of increasing flexibility, mindfulness, injury recovery, and more.
Mae
Mae Lever graduated with her Masters of Fine Arts in Dance in May of 2022 from The University of Arizona School of Dance, where she also obtained her Bachelors of Fine Arts in Dance. After attending her 200hr RYT certification at YogMantra Bali Ubud, Mae has been passionate about taking a holistic approach to fitness and combines influences from multiple genres of exercise (yoga, pilates, dance, restorative work) to structure her classes. Lever takes pride in cultivating a lesson plan that suits the individualized needs of her students/clients so that they are able to achieve wellness goals at a reasonable, yet efficient pace.
Azure
Azure started practicing yoga as a child and has been certified to teach yoga and meditation to adults and children since 2014. As a lifelong athlete, Azure is well versed in strength training (both weighted and unweighted) and mobility as well as running, swimming, and biking. Through integrating yoga and fitness, she will facilitate a training program that accommodates your needs and meets your goals. Azure has experience teaching slow paced hatha and restorative yoga, faster paced power vinyasa classes, and adaptive exercises for clients working with injuries or other specific needs. In addition to working with adults in a variety of settings, Azure has taught mindful movement to children in public and private schools and studios across all 5 boroughs of NYC. She has worked with women, men, and non binary clients to strengthen, restore, and rejuvenate their bodies and minds. Through attention to breath, focus, and movement amazing things happen.
Marisa
The first time Marisa took a yoga class, she knew she was hooked. As a former competitive tennis player that needed something new, she fell in love with yoga. The form and technique mixed with breath were the best remedies for the tough aspects of life she was facing. From yoga, she discovered movement through Aerial Hammock.
Marisa utilizes the things she has learned from her time as a tennis player and her Aerial Hammock and Vinyasa Yoga Certifications to make her students feel powerful and strong. Whether you need a high intensity flow to get you sweating, a restorative stretch to open your body and destress your mind, or a Chair movement workout aimed at isolating specific tight muscles that need extra attention, Marisa has you covered.
Marisa aims to make every workout a new, fun, and (maybe) challenging experience.
Veranika
A lot of people think that yoga is difficult. They are afraid they won't be able to cope with the group pace and/or the intensity of the exercises demonstrated by the yoga instructor. My classes are not about achieving through suffering. My classes are about looking for a compromise between what you want to do and what your body can do. In a compromise, harmony is born. If there is harmony, sooner or later there will be a habit. A habit means everything will come. Flexibility will come. Resilience will come. Beauty will come.
I am familiar with over 30 types of yoga. I have practiced some of them since 2015. As a yoga instructor, I teach Hatha Yoga and Kriya Yoga (dynamic meditative practice) with elements of sound vibrations, pranayama (yogic breathing), and meditation. It is important for me to create an atmosphere of comfort and trust – the two crucial components of deep relaxation – offering a practitioner multiple physiologically safe variations of asanas, alternating dynamics, and statics, effort, and relaxation
I've completed a 1000-hour professional yoga instructor training. My personal practice turned into a daily routine about 4 years ago. I truly believe that yoga is for everyone. I know for a fact that yoga works. I'd love to share this knowledge with others.
Yessi
Yessi has a deep love for wellness, yoga, dance, acting, films, and writing stories. Trained extensively at the Michael Chekhov Studio, William Esper, and Broadway Dance Center. She is certified in her 200 hr power vinyasa yoga teacher training. A big love for movement, energy work, and mindfulness, she guides her students to explore their inner truth. A personalized class tailored to your goals, needs, and body. A curated class to suit any specific needs you have. You will transform your practice, and deepen your awareness so that you can experience the benefits of a happy and healthy body and mind.
We Train In The Best Residential & Condo Buildings In Manhattan!
---
---
We Have The Best Trainers In NYC
"We've been serving Manhattan For Over 25 Years. We have over 30 certified and insured personal trainers, that have all been personally vetted and interviewed by me. When a trainer goes to your home or private gym you can be confident that You're getting the best"
Nathaniel W. Oliver
Owner of Type A Training of NYC.
I have been working out at with Type A Training for close to 5 years now. Nathaniel (the owner) and his team have will work closely with you to help you achieve your fitness goals. The best part that during the COVID close down I was still able to get my training completed by training with different Type A Training staff. They all kept me motivated and focused on my goals! I highly recommend contacting Nathaniel to start reaching your goals!
I have been working out at with Type A Training for close to 5 years now. Nathaniel (the owner) and his team have will work closely with you to help you achieve your fitness goals. The best part that during the COVID close down I was still able to get my training completed by training with different Type A Training staff. They all kept me motivated and focused on my goals! I highly recommend contacting Nathaniel to start reaching your goals!
I find that the trainers at Type A Training is positive and always upbeat. The variety of trainers with their different techniques and methods is very refreshing and keeps me interested. I enjoy the mix of styles each trainer has in my workouts. The workouts are 45 minutes long and each trainers pushes you to the limits of your capability. I'm very satisfied with my results and look forward to continuing.
I find that the trainers at Type A Training is positive and always upbeat. The variety of trainers with their different techniques and methods is very refreshing and keeps me interested. I enjoy the mix of styles each trainer has in my workouts. The workouts are 45 minutes long and each trainers pushes you to the limits of your capability. I'm very satisfied with my results and look forward to continuing.
I highly recommend Type A Training. The personal trainer that was assigned to me is the best I have ever had and that is from someone who has had multiple trainers in the last 15 years. The trainer was extremely knowledgeable about exercises that address target areas that I wanted to focus on. Overall great experience and would recommend this company to anyone serious about their health and fitness.
I highly recommend Type A Training. The personal trainer that was assigned to me is the best I have ever had and that is from someone who has had multiple trainers in the last 15 years. The trainer was extremely knowledgeable about exercises that address target areas that I wanted to focus on. Overall great experience and would recommend this company to anyone serious about their health and fitness.
Get Started In less Than 24 Hours
45 Minute Starter Package
Your trainer will review your health/ fitness history, discuss your long and short term goals + perform if needed assessments and or movement tests on your first training session..
Price: $249 ($300+ value)
Starter Package + 8-Pack Auto-Renew + Free Workout
Your trainer will establish your plan/goals. This service is 100% customized to your personal goals and needs.
Price: $1161 ($1286 value)
Still Not Ready To Start, But Want More Info?
Contact us today and Let us know what you're looking for.
In-Home Personal Training Anywhere in Manhattan
---
Type A Training Is An In-Home Personal Training Company That Specializes In 30 And 45 Minute Full Body Circuit Workouts. Our Personal Trainers Have Been Serving Manhattan For Over 25 Years, With Over 30 Certified, Personally Vetted And Insured Trainers.