Why Choose Us For In-Home Personal Training?
Type A Training Is An In-Home Personal Training Company That Specializes In 30 And 45 Minute Full Body Circuit Workouts. Our personal trainers have been Serving Manhattan For Over 20 Years, with over 25 certified, Personally vetted and insured trainers. We consider all criteria from gender, personality, location, level of fitness, area of expertise, your goals before we match you up with the perfect trainer.
How Type A Training Can get you in The Best shape Of Your Life
We know that reaching your personal fitness and health goals isn't an easy thing. Learning new exercises that work for you. Making sure you're doing the proper technique so you don't get injured. Our personal trainers know that most importantly is being as efficient as possible with your time when your at the gym. Lets face it, your time is important and wasting it will only lead you to quit because of the lack of results you getting. For some it can be down right intimating which can be another reason many people don't start an exercise program.
Lastly and I know everyone will agree is that the biggest issue is having to actually get to the gym. You need to choose if you going before work, during work or the very demotivating time which is AFTER WORK. Do I need to mention weather and traffic? Many times these road blocks can prevent you from even starting a fitness routine. This is where we step in. We bring the fitness to you in a safe environment making it easy for you to make that commitment to your health.
Try Us Out And Purchase one of our Starter Packages. Prices Start At $149
Our personal training packages are good for any one on one personal training session, including Strength training, yoga, pilates, Barre, boxing etc
Type A Training was established as a response to the demands of our top clients whose daily workload, corporate and personal obligations far exceed that of an average individual in NYC. Our personal trainers in Manhattan specialize in 30 and 45 Minute Full Body Circuit Workouts. With Type A Training you can work with one of our highly qualified and fully insured personal trainers right in the privacy of your home, private gym, hotel or office. All trainers are personally hand-picked by Nathaniel W Oliver and vetted to ensure you're getting the best personal trainers in Manhattan.
The #1 Reason To Try Personal Training With Us! We're Experts!
All our personal trainers are certified and fully insured fitness professionals. We are 100% committed to helping you reach your fitness and health goals. Still not sure? Then try our 45 Minute Starter Pack. It's our most popular package sold.
The #1 Reason To Try Online Training With Us! We're Experts!
All our personal trainers in Manhattan and instructors are certified and fully insured fitness professionals. We are 100% committed to helping you reach your fitness and health goals and improve your quality of life. Still not sure? Then try our 45 Minute Starter Pack.
Train With One Of Our Certified Type A Training Professionals!
---
Do you do a lot of cardio? Our personal trainers in Manhattan know in order to get the most out of your training and to reduce injury, strength training must be included in any fitness routine.
---
Having a strong core is not only helpful for any type of sports that you play but it will help reduce your risk to injuries by improving your posture.
Yoga, Pilates, and Flexibility
---
Many people complain of being too tight or not moving fluidly throughout the day. The solution is doing moment training. Move with more ease and less effort with these types of workouts..
---
Want to punch harder and faster or just want to learn basic or advance moves? Not only to reduce injury but you will get much more out of your workout when done correctly.
---
Like high-intensity workouts? HIIT training is the number one way to do this. Burn more calories and increase your metabolic rate for several days after each workout.
---
Getting bored with the same workouts? It's true that this happens, that's the reason our trainers recommend every 2 to 3 months you should be changing up your routine to keep progressing.
Change Trainers Every 12 To 16 Weeks!
You can change trainers (optional) every 12 to 16 weeks. This will insure that you are always learning new and alternative ways to stay in shape. Strength training is only one component but we also have experts in boxing, pilates, yoga, and much more!
Nathaniel, Owner of Type A Training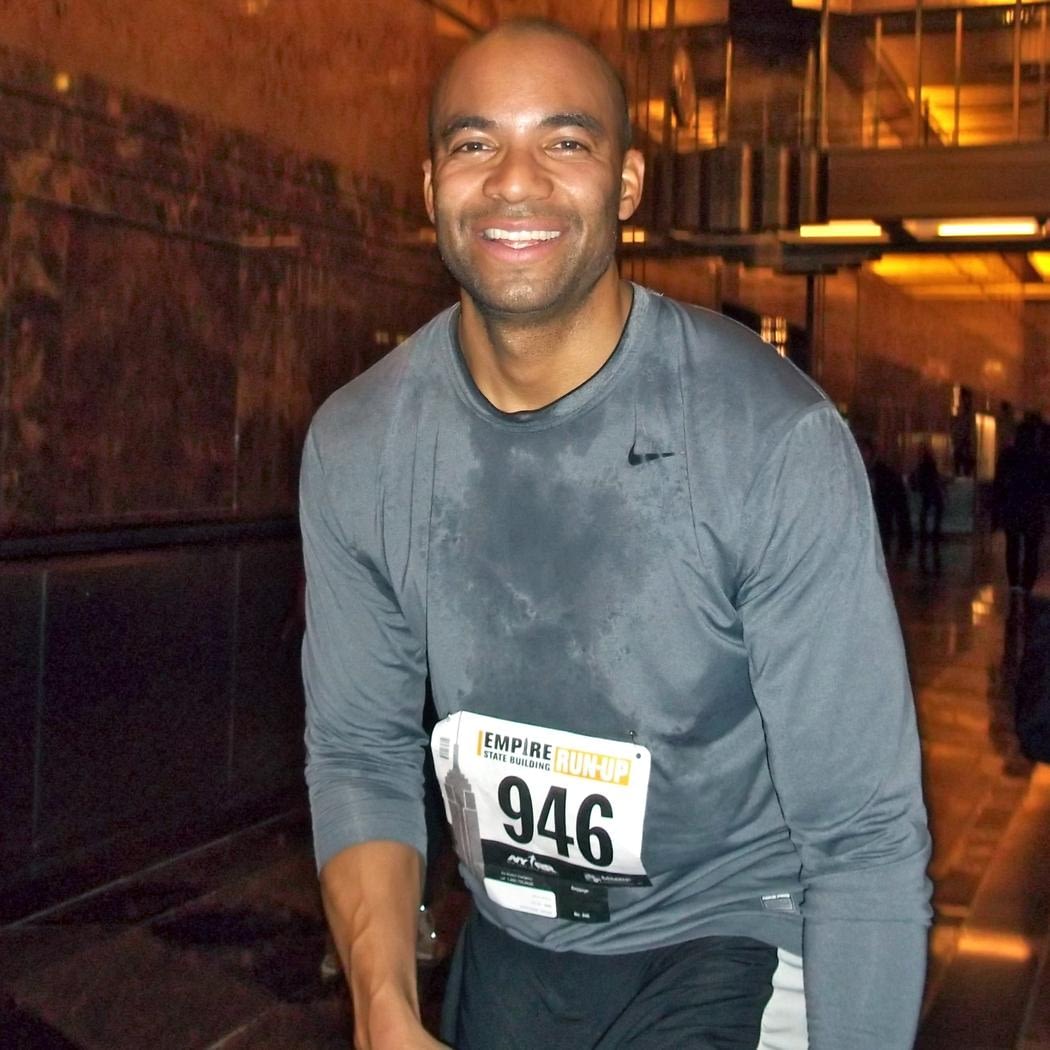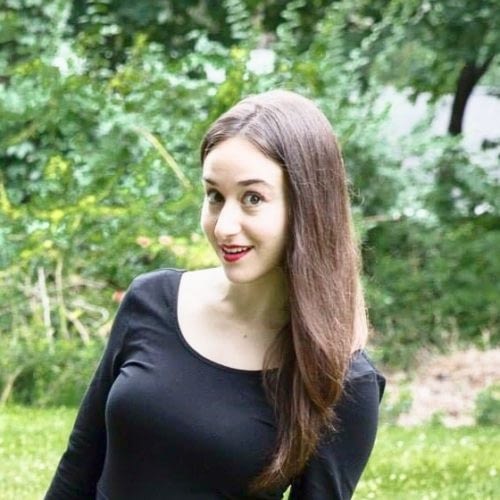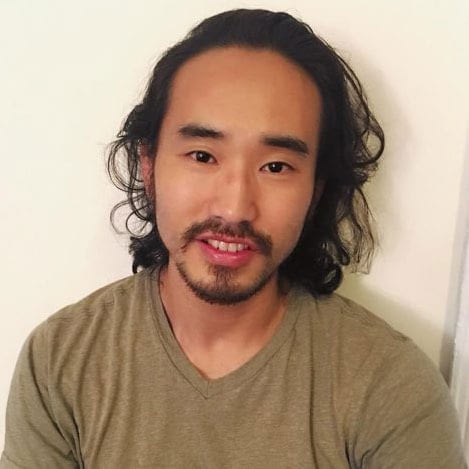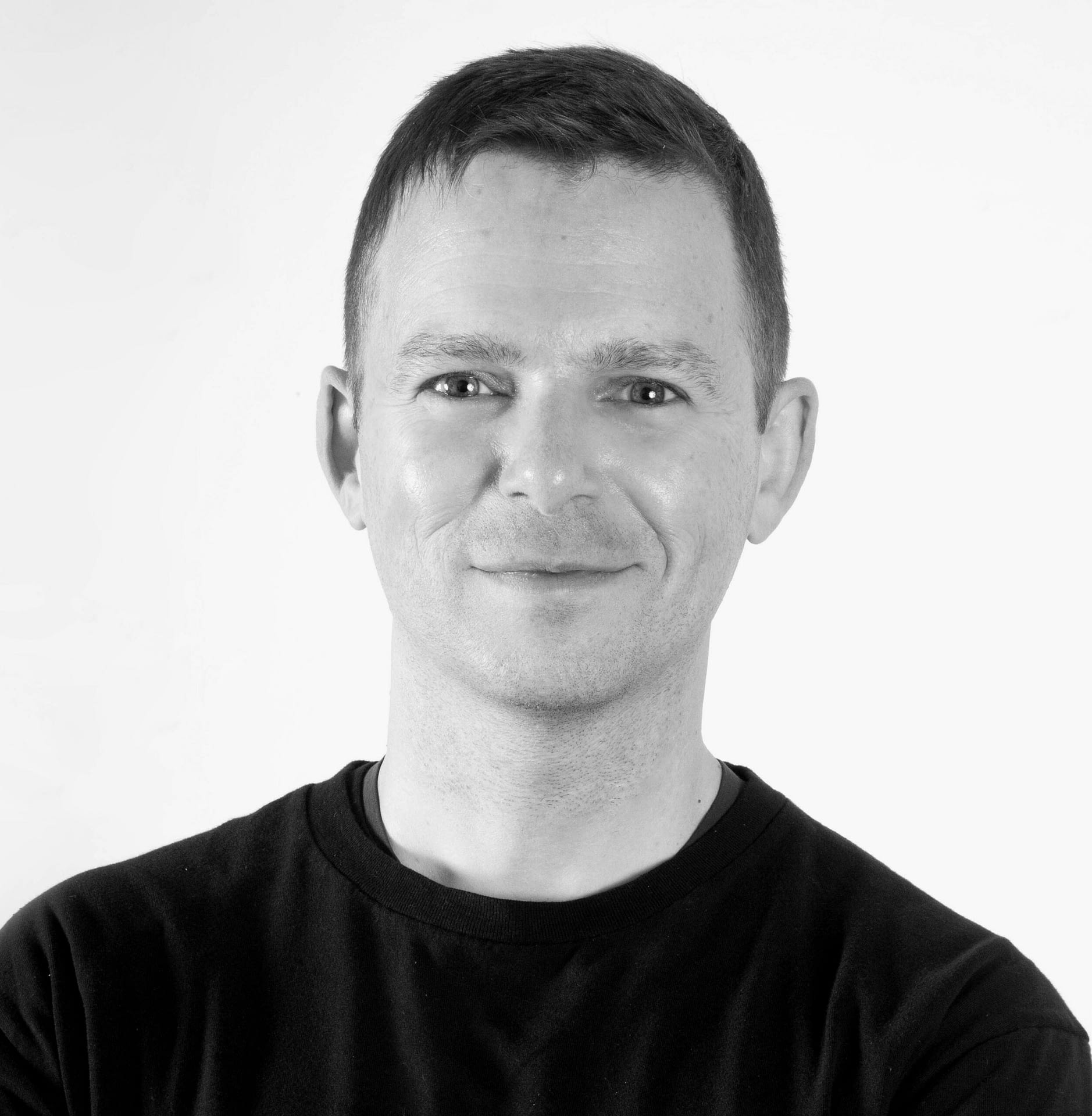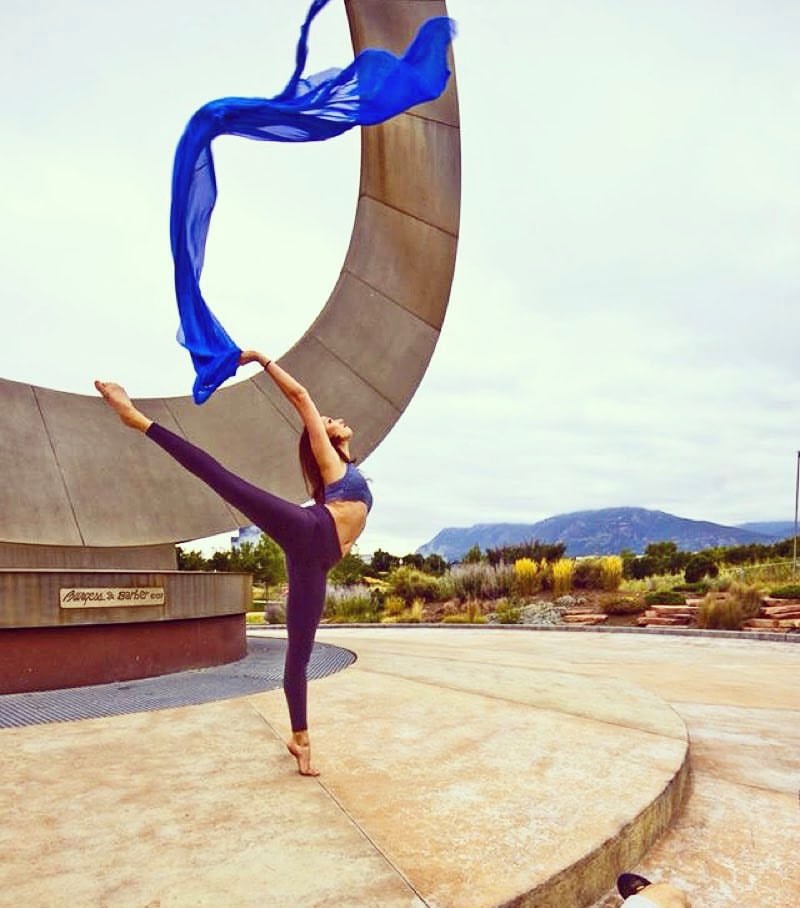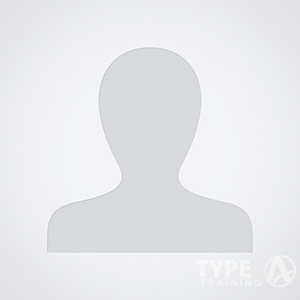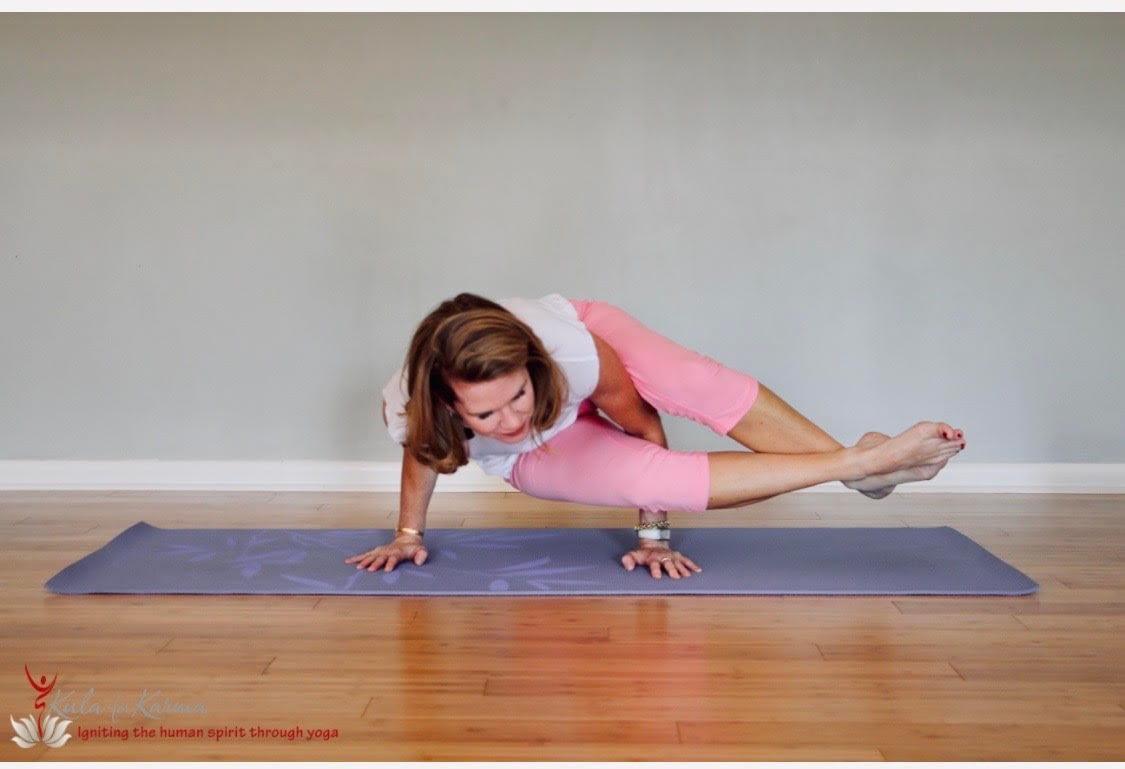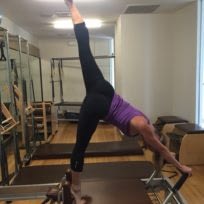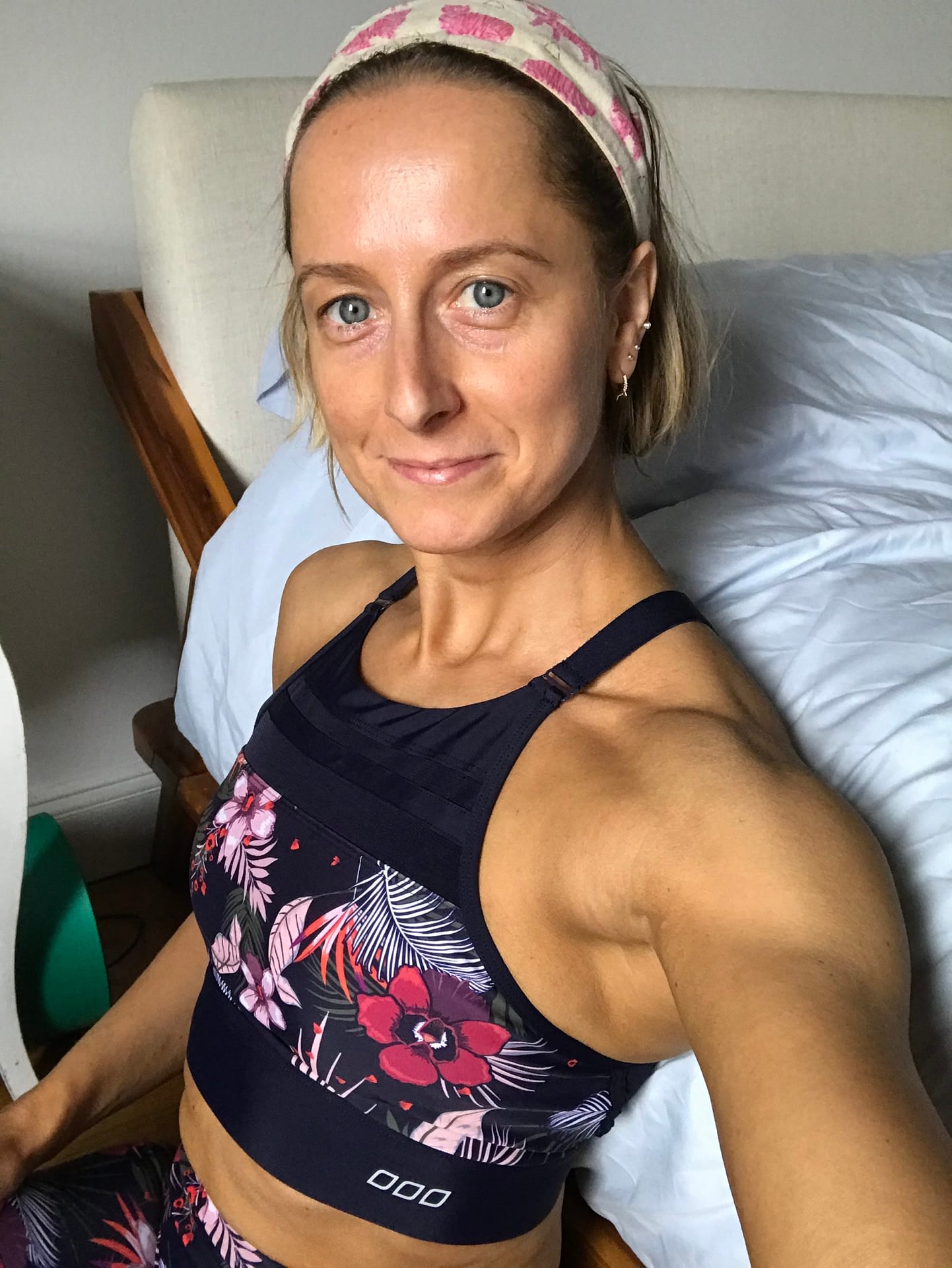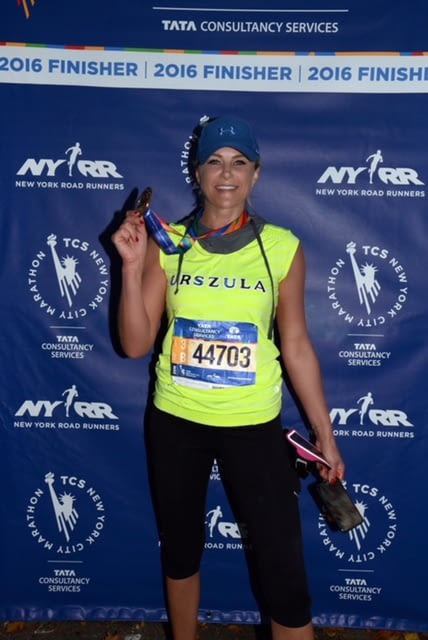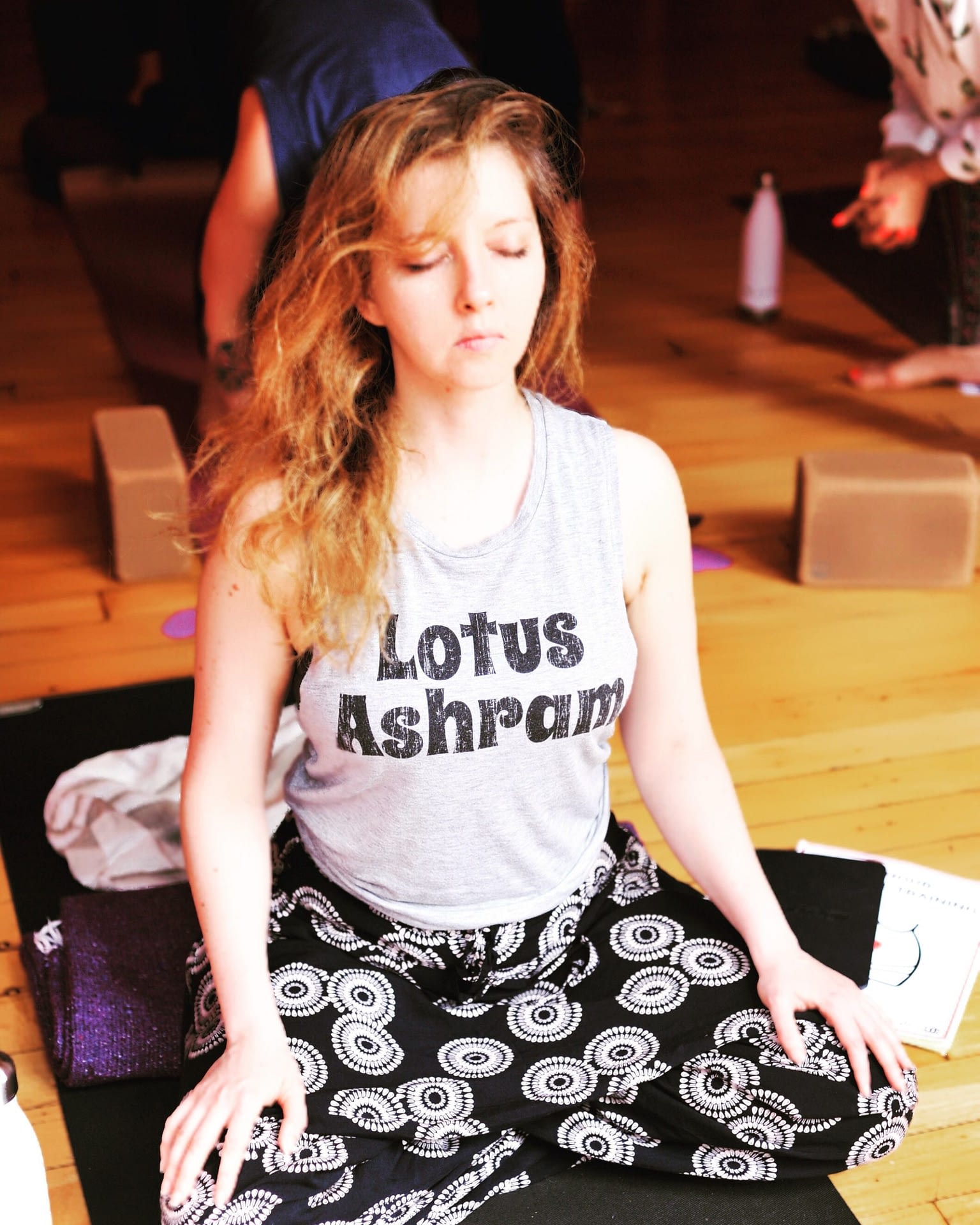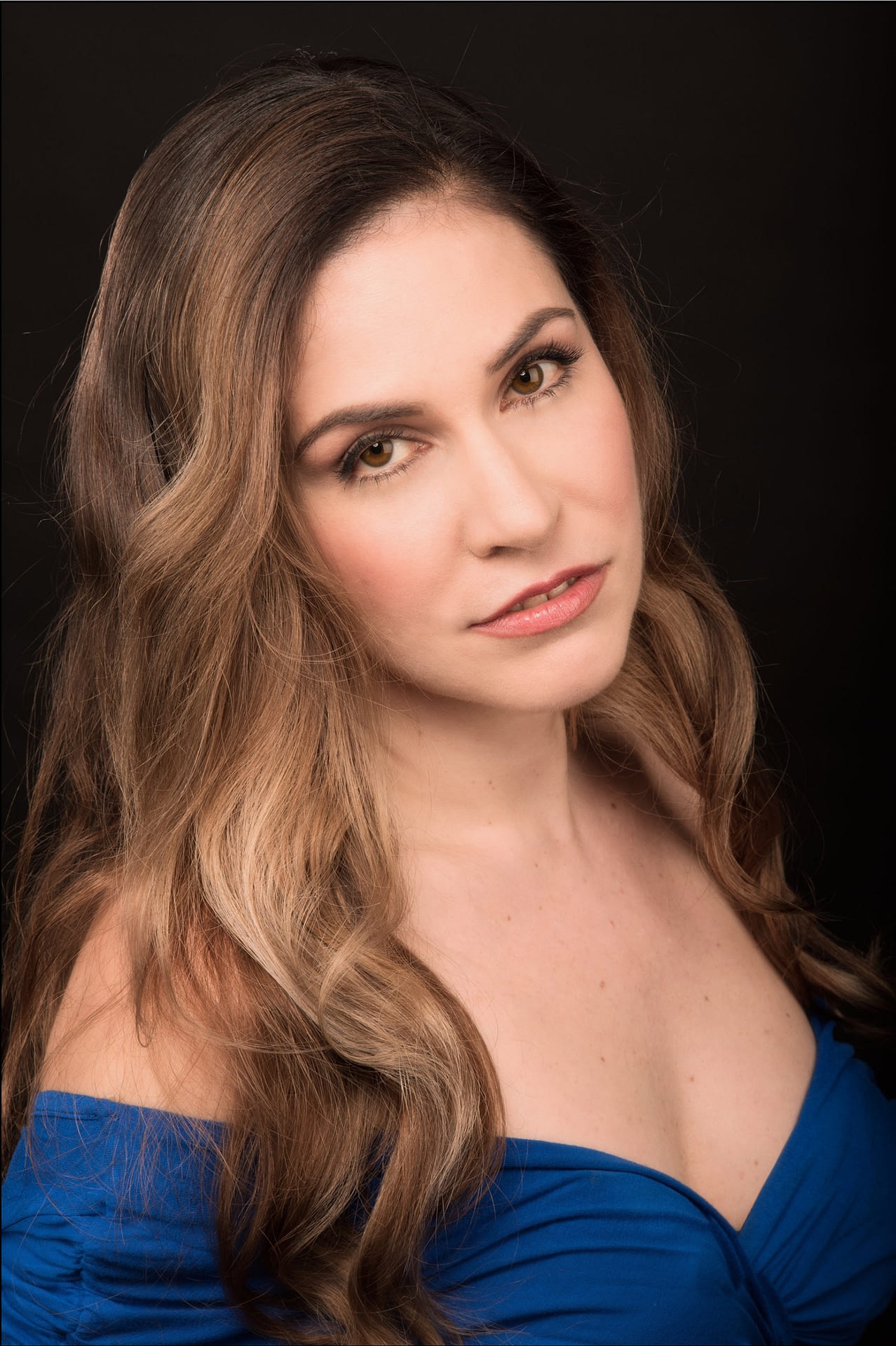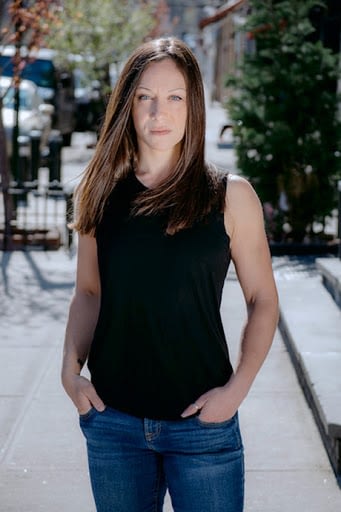 OWNER/ FOUNDER
Nathaniel
Nathaniel Oliver owner and founder of Type A Training. He's a fitness expert, personal trainer, avid marathon runner and triathlete, developed FitnessRuns.com. After spending over a decade delivering customized in-home personal training to some of New York's busiest executives, actors and models looking to maximize "bang for their buck" with the time they spent on fitness. Over the years, he has perfected the most time efficient, calorie and fat-burning routines and is inspired to share his learnings with the growing number of NYC time-squeezed, health conscious individuals. Nathaniel is certified by The American Council on Exercise and is also a Medical Exercise Specialist from American Academy of Health, Fitness, and Rehabilitation Professionals. He has been featured in numerous publications including: Time Out NY(2007), Allure "Total Makeover" (2005/2006), New York Magazine "Best of New York" (2004), and Weight Watchers.
Pilates
Olga
Olga is an avid advocate of healthy living. Fascinated with body movement and well-being, Olga received a personal training certification through Aerobics & Fitness Association of America (AFAA) and pursued a full apparatus certification from a classical Pilates and Gyrotonic studio Center for Movement in NYC with an extra focus on prenatal & postnatal Pilates and injury rehabilitation. Olga incorporates classical Pilates techniques for physical and mental conditioning on mat and apparatus. In her classes, Olga offers a rich mix of Pilates traditions, unique complementary exercises, & dynamic body movements to deliver desired fitness results in a fun and energetic environment.
Iosif
ACE Certified and Equinox Academy Graduate i focus on using a combination of weight training, calisthenics, Kettlebells and HIIT/Circuit Training to achieve the best fitness goal results in a timely and efficient manner.
Sigal
I was lucky enough to have been born into a family in which health was a way of life. From the age of 5, I have been a dancer and gymnast. While in High School, I decided to become a personal trainer, so that I could share my passion with others. I started off working in a gym, and loved every moment. Then I decided to open my own private business training private clients clients singular, in a pair, and in groups. All my clients became happier with themselves, and were excited to share their accomplishments with me.
What sets me apart from other trainers?
I believe in training my clients not just physically, but by educating them on how to live a healthy lifestyle. In time, the lifestyle becomes second nature. Besides for the fitness component, I educate about proper nutrition.
I incorporate many different styles of training. I train indoors and outdoors. In order to achieve optimal health, my sessions includes cardio, strength, resistance, and toning. Depending on each persons likes and dislikes, I have a vast selection of styles to chose from. Plyometrics, floor work, dumbbells, flexibility, pilates, dance, gymnastics, planks, jump rope, resistance, and more. At every level of fitness, cardiovascular health, strength, and muscle tone can be improved. I've trained all ages, children through seniors. I have trained clients with no equipment at all, using only body weight; as well as with various types of weighted equipment.
I customize each workout based on the individual needs and level of each person.
Each of my sessions are fun, unique, and sweaty!
David
I worked in an office for several years while training and teaching my arts and had to deal with chronic back issues and sports related injuries. I made a change… after successfully completing my rehabilitative and corrective work I quit my job and now seek to help others with similar issues and teach them what I have learned throughout the years in a safe and efficient way. I am a certified Personal Trainer through National Academy of Sports Medicine. I have also been studying various martial arts and Tai Chi for over 10 years well as certifications in Pre and Post Natal Training and Progressive Bodyweight Training. I like to employ a variety of tools from weights, resistance bands, kickboxing and bodyweight training to get people to their fitness goals in a fun way. I am excited to be part of Type A Training and look forward to helping others live happier and healthier lives!
Lexis
A New York native, Lexis has been active his entire life, playing baseball and football. Along the way, he was lucky enough to work with inspiring coaches and mentors who had a large impact on his newly discovered passion for health and fitness. He quickly learned the importance of adopting a lifestyle of physical and mental well-being and wanted to share it with others. As a result of this experience, he decided to pursue a career as a Personal Trainer.

He is a graduate of Lehman College with a BS in Exercise Science. In addition to his personal training certification with the American Council on Exercise, he is a Certified Strength & Conditioning Specialist from the National Strength & Conditioning Association. He has experience working with athletes as well as rehab patients.

 His strong passion for health and fitness, coupled with his experience and educational background, has made him a well-rounded and successful personal trainer with a variety of clientele. He is motivated to help individuals achieve and maintain a physically active and healthy lifestyle.
Evan
I am a certified and insured personal trainer with 4 & 1/2 years of experience, certifications in Kettlebell level 1, Bodyweight training, Pre/post natal training, ViPR, and CPR/AED. Whether you want to do your first pull up, recover from an injury, build muscle or lose weight, I can help! I will listen to you and use your input to design a program tailored to make you feel great and meet your fitness goals!
My favorite moments include when a client hits a small goal and has an "aha!" moment or when someone else in the gym notices my client's work and compliments them on their efforts. Your progress is my reward and every session is an opportunity to reach higher. When I am not training clients, I enjoy biking, running and spending weekends in the Hudson Valley.
Rhiona
Rhiona has been practicing Pilates her whole life  Shes been teaching one on one Pilates for 4 years. Beginning to hone her understanding of the body, technique, and how to fix and work with injuries. Being a dancer and dance teacher she knows how to make improvements quickly with percussion. Pilates strengths the muscles of the body while stretching. Rhiona incorporates classical Pilates as well as modern movements to get the best work out!
Jonathan
Jonathan is a certified personal trainer through the National Council on Strength & Fitness. Jonathan has a background in health and fitness as well as athletic performance, with nearly 4 years of experience in the field. His passion for fitness stems from his love of playing sports, specifically rugby, which he currently plays amateurly. Jonathan has worked at various gyms throughout New York City, such as Blink Fitness, Lucille Roberts, and Equinox. As a tier 3 personal trainer at Equinox, Jonathan worked with many different types of clients with different goals, allowing him to adapt to whatever your goals are! He believes that exercise doesn't have to be a daunting task, so he prides himself on making training sessions fun, yet challenging, educational, and most importantly effective! His approach to fitness emphasizes age-appropriate programming with a specific focus given to cardiovascular and strength training in combination with balance and flexibility training. His favorite client is anyone with a goal and a willingness to work towards it!
Regina
I am a former classroom teacher. I taught first grade at St. Ignatius Loyola in Manhattan and second grade at St. Patrick's School in Jersey City NJ.
After leaving full-time teaching I began a second career as a full-time yoga instructor. I have taught yoga to every age group and level. Teaching is and has always been my passion.
I have a BA from Villanova University
My MFA (Master's in Fine Arts in creative writing) from Fairleigh Dickinson University
Christina
Christina Carchidi is a movement professional with over 30 years of dance experience. She graduated from Mason Gross School of the Arts, Rutgers University, with a B.F.A. in dance in 2000 and has since performed as a professional dancer. She continued her dance training at Alvin Ailey American Dance Theater while she was a dancer for various musical artists. She found her pilates practice as a dancer and obtained her comprehensive pilates certification from Core Pilates Nyc in 2008. She worked as an instructor and manager for the pilates studio at The High Line Equinox for 7 years while she continued her studies in pilates, yoga, anti-gravity, thai bodywork and dance. She has worked at various pilates and dance studios in New York City such as: Beyond Pilates, Studio Anya, Candela dance Studio and for the Studio at Athleta in Manhattan. She is currently working towards a Doctorate of Physical Therapy at Touro College. Christina is building her private business as well focusing on strengthening each individual to obtain their best pilates body.
Eve
As a professional Personal Trainer, my passion is to guide people towards a healthier lifestyle. Everybody is unique, with their own strengths and limitations.
My method is a holistic approach to build a custom plan based on your health in every aspect (mentally & physically & dietary), schedule, and more importantly, fitness goals and needs. I aim to transform your body and mind and influence you to make more mindful decisions when it comes to your health and lifestyle.
Getting in shape shouldn't be a punishment. It's an amazing empowering lifestyle decision that anyone can make. I believe in finding the pleasurable side of fitness; and while there may be a sore muscle or two along the way, the benefits will be worth the discomfort! I have developed my training regime by working with a variety of people and always love adapting my program to new clients.
I enjoy indoor, outdoor, and virtual training, whatever your needs are!
Urszula
My goal is to teach and equip clients with tools to help them break through their barriers, feel empowered and reach for their goals with my fun and effective training programs.
My motto:
Always earned, never given!
Credentials:
NASM CPT
ATLETICA STRENGTH TRAINING
PILATES MAT – EQX Pilates training institute
CPR/ AED
Jennie
Jennie Epland came from the world of acting and dance. She was naturally attracted to Pilates in order to keep her physical instrument strong and aligned. Since then, she completed her mat training at Kinected Studio. She then felt the need to incorporate flexibility, spirituality and relaxation by diving deep into the world of Yoga. She later went on the get her 200 hour yoga certification and now works towards her full 500 hours. In her sessions, she focuses on firm and alignment with safety, creativity and spirit.
Caitlyn
Caitlyn graduated Cum Laude from UC Irvine with a BFA in Dance Performance and BA in Education Sciences. It was here that she was introduced to the Pilates Method as a means of supplemental training to her dancing. Never having sustained a dance related injury, Caitlyn credits Pilates for giving her the flexibility and strength needed to stay injury free.
Upon graduation, Caitlyn completed a 450-hour comprehensive teacher training program with Diane Diefenderfer, a student of Ron Fletcher and Joseph Pilates himself, at Studio Du Corps. She is also CPR and Pre/Post natal certified. She moved to NY in 2019 after accepting a dance apprenticeship with Elisa Monte Dance.
Caitlyn appreciates the diverse abilities of Pilates and enjoys the rewarding experience being a part of a client's journey. Whether that journey be rehabilitation, lessening chronic pain, or building up strength and flexibility, she strongly believes that Pilates improves one's quality of life and overall health
Michelle i
Michelle Quiba is a Certified Fitness Instructor trained in formats that bridge breathing, dance, bodyweight training, yoga, pilates, martial arts and meditation. Her passion is to show others rhythm in breath, foundation in form, structural balance, functional movement, and freedom of spirit. She encourages students to learn various formats to strengthen what comes naturally, develop in areas that are challenging, and experience a fitness journey full circle. She has taught students and faculty at Pratt Institute, nurses and chemotherapy patients at Brookdale Hospital, and instructed at the NYC Corporate Headquarters for Spotify, Indeed, Emblem Health, and Pinterest. She's committed to continue sharing ways to help clients balance the body, relax the mind, and develop confidence within.
Marci
graduated summa cum laude with a B.S. in Physical Education and concentration in Adult Fitness.from Montclair State University  She received the Phi Kappa Phi Honor Society Panzer Alumni Scholarship as well as the Rose Popkin Scholarship for "Beauty of Movement in Dance" from the fitness department there. Her love of graceful, thoughtful, invigorating and restorative movement led her to develop and lead classes in Pilates mat, barre and yoga.  She has a 300 hour yoga certification from the American Yoga Academy, where she studied with a colleague of Deepak Chopra. In addition to leading yoga classes for adults at local fitness clubs, she designed a "Yoga for Children" program for Montclair Kimberley Academy in New Jersey. There she taught classes to children ages 6-10 for four years until moving to NYC, where she continued to pursue her career in fitness and study acting. Her love of connecting to people and bringing them joy is the thread that ties her fitness teaching and acting together.  In NYC, Marci continued teaching yoga to older children from Grace High School. Marci's other certifications include meditation, which she incorporates into her yoga classes. Additionally, she holds certifications in Pilates mat through Power Pilates, and barre under the instruction of teachers trained by Lotte Berke herself, the woman who brought barre classes to the mainstream.  Marci is employed by LifeTime fitness and Crunch in NYC as a group fitness instructor teaching all of the aforementioned formats. She also teaches private and small group sessions, and leads classes for fitness enthusiasts looking to celebrate their or their children's birthdays with the gift of happiness through movement.
Hannah
Originally from the UK, Hannah made her way, via Australia, to NYC. As well as being a NASM certified
trainer, she is a NY state certified EMT, and a stuntwoman.
With a huge passion for boxing and Thai boxing, Hannah blends her background in the Western and Eastern martial
arts with conditioning, HIIT, and individualized or group training, with a deep focus on technique.
In 2018 Hannah traveled to Europe and received her instructorship for SAMI-CS, a defense and mixed martial
art system, she was the first and only female instructor in the USA.
She is always ready to answer questions with a smile, help you be your own champion, and focuses on what
works for YOU. There is no wrong way, we all have our own path.
We Train In The Best Residential & Condo Buildings In Manhattan!
---
---
We Have Some Of The Best Trainers In NYC
"We've been serving Manhattan For Over 25 Years. We have over 30 certified and insured personal trainers, that have all been personally vetted and interviewed by me. When a trainer goes to your home or private gym you can be confident that You're getting the best"
Nathaniel W. Oliver
Owner of Type A Training of NYC.
I have been working out at with Type A Training for close to 5 years now. Nathaniel (the owner) and his team have will work closely with you to help you achieve your fitness goals. The best part that during the COVID close down I was still able to get my training completed by training with different Type A Training staff. They all kept me motivated and focused on my goals! I highly recommend contacting Nathaniel to start reaching your goals!
I find that the trainers at Type A Training is positive and always upbeat. The variety of trainers with their different techniques and methods is very refreshing and keeps me interested. I enjoy the mix of styles each trainer has in my workouts. The workouts are 45 minutes long and each trainers pushes you to the limits of your capability. I'm very satisfied with my results and look forward to continuing.
I highly recommend Type A Training. The personal trainer that was assigned to me is the best I have ever had and that is from someone who has had multiple trainers in the last 15 years. The trainer was extremely knowledgeable about exercises that address target areas that I wanted to focus on. Overall great experience and would recommend this company to anyone serious about their health and fitness.
Try Us Out And Purchase one of our Starter Packages. Prices Start At $149
Our personal training packages are good for any one on one personal training session, including Strength training, yoga, pilates, Barre, boxing etc
Still Not Ready To Start, But Want More Info?
Contact us today and Let us know what you're looking for.
In-Home Personal Training Anywhere in Manhattan
---
Type A Training Is An In-Home Personal Training Company That Specializes In 30 And 45 Minute Full Body Circuit Workouts. Our Personal Trainers Have Been Serving Manhattan For Over 20 Years, With Over 25 Certified, Personally Vetted And Insured Trainers.