Employee wellness programs are becoming increasingly important in today's business world. These programs aim to help employees maintain a healthy lifestyle while promoting a productive work environment. The benefits of such programs are two-fold: employees can stay healthy and maintain a good work-life balance, and companies can benefit from a healthy and productive workforce.
With a variety of wellness programs available, companies can choose programs that best suit their employees' needs. These programs can range from flexible work schedules and remote work arrangements to onsite fitness centers and virtual fitness classes. By investing in employee wellness programs, companies can create a positive work environment that promotes employee well-being and productivity.
Key Takeaways
Employee wellness programs promote a healthy and productive work environment.
Companies can choose from a variety of wellness programs to best suit their employees' needs.
Investing in employee wellness programs can create a positive work environment that promotes employee well-being and productivity.
1. Flexible Work Schedules & Remote Work Arrangements
image credit: upwork.com
Flexible work schedules and remote work arrangements are becoming increasingly popular in today's workforce. Workplace flexibility is an agreement between employers and employees that allows employees to choose where they work from, create a work schedule that works best for them, and schedule their workday however they want. Employers can offer one or more of these flexible work options to their staff, including part-time work, fully remote teams, work-from-anywhere arrangements, compressed workweeks, alternative schedule jobs, temporary work, seasonal jobs, and gig work.
Benefits of Flexible Work for Companies
Employers that allow their staff the freedom to work a flexible schedule can benefit in various ways. Here are the top five benefits of flexible work for companies:
Improves Retention
Flexible schedules help retain valuable staff. A survey found that 80% of workers prefer a job with a flexible schedule. 30% value flexible work more than additional vacation time, and 35% prioritize it over a more prestigious title. Employers that offer flexible work options can prevent their workforce from leaving and save significant costs.
Attracts Top Talent
Offering flexible schedules to staff can help employers recruit more top-tier talent. Over the last ten years, 83% of businesses have already or are planning to offer flexible schedules to their employees. Many job seekers are more interested in a flexible schedule than other perks, and flexible work benefits companies as much as it does employees.
Improves Diversity
Employers that offer flexible work arrangements can improve their workforce's diversity. By casting a wide and diverse net, employers can end up with the best candidates possible. Remote work can help companies' diversity and their bottom line.
Increases Productivity
Flexible work increases productivity. Remote workers work 1.4 more days per month than in-office employees, or 16.8 more workdays per year. Flexibility forces managers to evaluate based on results, fostering a results-oriented culture that helps the business thrive.
Improves Employee Engagement
Flexible work schedules create an engaged culture of trust and respect. Engaged employees perform better, miss fewer days, and stay longer.
Provides a Cost-Efficient and Eco-Friendly Choice
Flexible schedules save both employee and employer money and have a positive impact on the environment.
Types of Flexible Work Schedules
Here is a table outlining the types of flexible work schedules:
| Type of Flexible Work Schedule | Description |
| --- | --- |
| Part-time work | Employees work fewer hours than a full-time employee. |
| Fully remote teams | All employees work from home or a remote location. |
| Work-from-anywhere arrangements | Employees can work from any location, as long as they have internet access. |
| Compressed work weeks | Employees work 40 hours over four days instead of five. |
| Alternative schedule jobs | Employees work second or third shift. |
| Temporary work | Employees work for a set period, such as a few months or a year. |
| Seasonal jobs | Employees work during a particular season, such as summer or winter. |
| Gig work | Employees work on a project-by-project basis. |
2. Employee Assistance Programs (EAPs)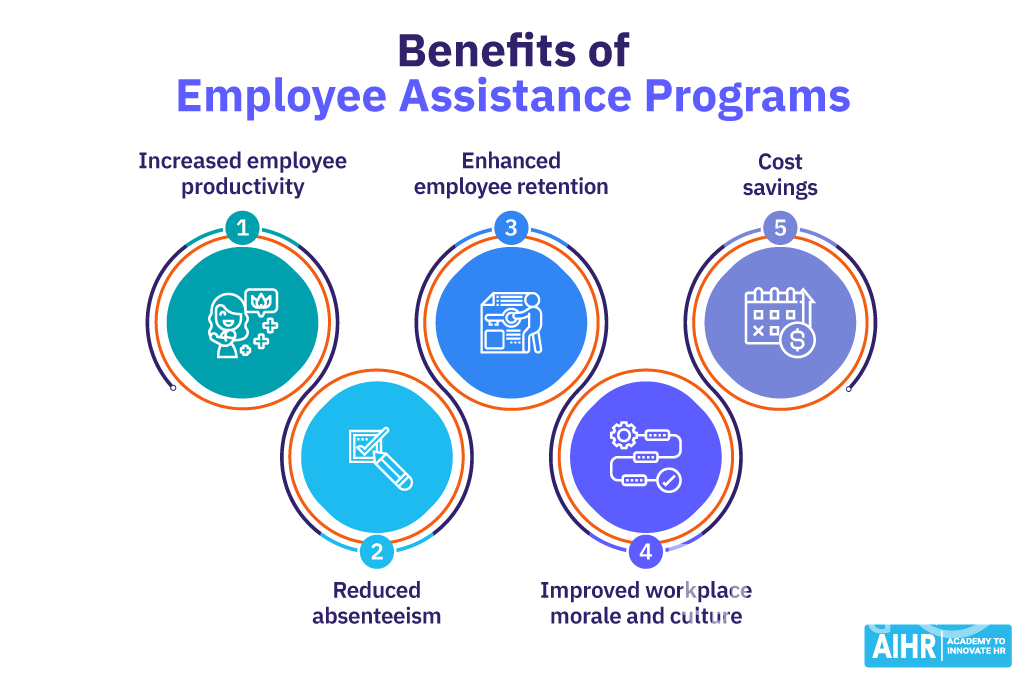 image: aihr.com
Employee Assistance Programs (EAPs) are company-sponsored programs designed to provide employees with resources and support to help them manage personal and work-related issues. These programs typically offer a range of services, including counseling, referrals to mental health professionals, financial and legal advice, and wellness resources. EAPs can be a valuable tool for promoting employee well-being and reducing stress, which can lead to increased productivity and job satisfaction.
According to a recent study, the most effective EAPs are those that offer personalized resources to manage work-life challenges and address the context of the problem, such as the corporate climate.  EAPs can also work in conjunction with workplace wellness programs to provide a comprehensive approach to employee well-being.
Some of the most popular EAP providers include LifeWorks, which offers an app that allows teams to request counseling and life coaching sessions anonymously, and Spring Health, which provides customized mental health care.
3. Employee Mental Health Support
In today's competitive business environment, maintaining employee satisfaction is paramount. With the COVID-19 pandemic causing anxiety, depression, and stress for many people, companies are focusing directly on employee mental well-being. However, establishing effective mental health treatment for a large employee population is no simple matter. Whether a company offers mental health treatment through its health plan or an employee assistance program (EAP), employees sometimes have difficulty finding the right treatment, getting appointments, or accessing in-network help. Employers also struggle to set clear benchmarks, KPIs, and measure the success of their programs. Fortunately, a number of benefits vendors are seeking to fill the gap by offering solutions for employers to address mental wellness. Here we focus on five innovative benefits programs in the employee mental health space.
1. Lyra Health
Lyra Health partners with self-insured employers for mental health benefits. Members use an online platform for provider and treatment recommendations based on symptoms and lifestyle. They can book appointments and access therapy, coaching, self-care, medication, and wellness tools. Lyra physicians can prescribe medication for conditions like depression. Members receive unlimited access to mental health apps, and employers can view utilization and satisfaction metrics. Artemis Health can integrate Lyra data for tracking effectiveness.
Lyra advertises that its platform and services have yielded the following gains for its customers: (1) 50% decrease in employee turnover, (2) 27% decrease in institutional claims, (3) 20% decrease in health plan therapy and prescription claims, and (4) 70% of employees demonstrating higher productivity.
2. BetterUp
BetterUp helps members reach personal and professional goals with a global network of certified coaches, including licensed therapists and specialists. IdentifyAI assesses employees and recommends specific coach types, amounts, specialists, and content. Coaching comes in several forms, including Dedicated, On-Demand, Specialist, and Circles. BetterUp focuses on professional success and builds workforce resilience with goal definition, progress tracking, and regular assessments for growth and development.
BetterUp boasts of the following metrics of success: (1) 130% increase in individual job performance, (2) 25% increase in team performance, (3) 149% increase in employee resilience, and (4) 77% of managers reporting a more adaptive team.
3. Talkspace
Talkspace is an online therapy platform that matches users with licensed therapists in their states. It partners with employers to provide therapy to employees through EAPs and behavioral health benefits. The company's platform and services have proven effective at scale. In a 12-week study of 10,000 participants with anxiety and depression, 50% fully recovered, and 70% experienced significant improvement. Work productivity was positively impacted, with a 36% increase, 50% less missed work hours, and a 39% improvement in work-life balance.
4. Calm
Calm is an app with audio content for sleep, meditation, and relaxation. It partners with companies to improve employee mental well-being by reducing stress and anxiety, promoting sleep, and enhancing mindfulness. Calm offers tools like guided meditations, bedtime stories, music, nature sounds, physical exercises, and expert masterclasses. It provides analytics and insights into employee sign-ups and usage. When integrated with healthcare data analytics, this data is helpful.
4. Health Risk Assessment (HRAs) Programs
image credit: unathiconsulting.co.za
HRAs are questionnaires that evaluate lifestyle factors and health risks of an individual. They can be used for different purposes, such as population health and wellness, healthcare marketing, and patient engagement strategies. HRAs typically include a question section, a risk score, and a report with individualized feedback on areas of improvement.
The Role of HRAs in Workplace Wellness
HRAs serve multiple purposes for workplace wellness. Simply taking the assessment increases the individual's awareness of their habits and behaviors. Some HRAs provide health education feedback and recommendations, helping motivate employees to make positive lifestyle changes. This ultimately increases productivity and decreases absenteeism, because people who eat healthy food and exercise regularly have higher job performance and are less absent from work than their peers who do not.
According to the 2018 Global Talent Trends survey, one in two employees wants to see a bigger focus on well-being at their company. This includes not only physical wellness but mental and financial wellness as well. HRAs are an important piece of a company's wellness program for attracting new talent.
Sources
Benefits of HRAs
Identifies individuals at greater risk for chronic disease
Provides individualized feedback on areas of improvement
Increases individual awareness of habits and behaviors
Helps motivate employees to make positive lifestyle changes
Complements biometric or clinical data gathered by healthcare providers
Allows population health managers to identify trends and predict risks before they arise
5. Onsite Fitness Centers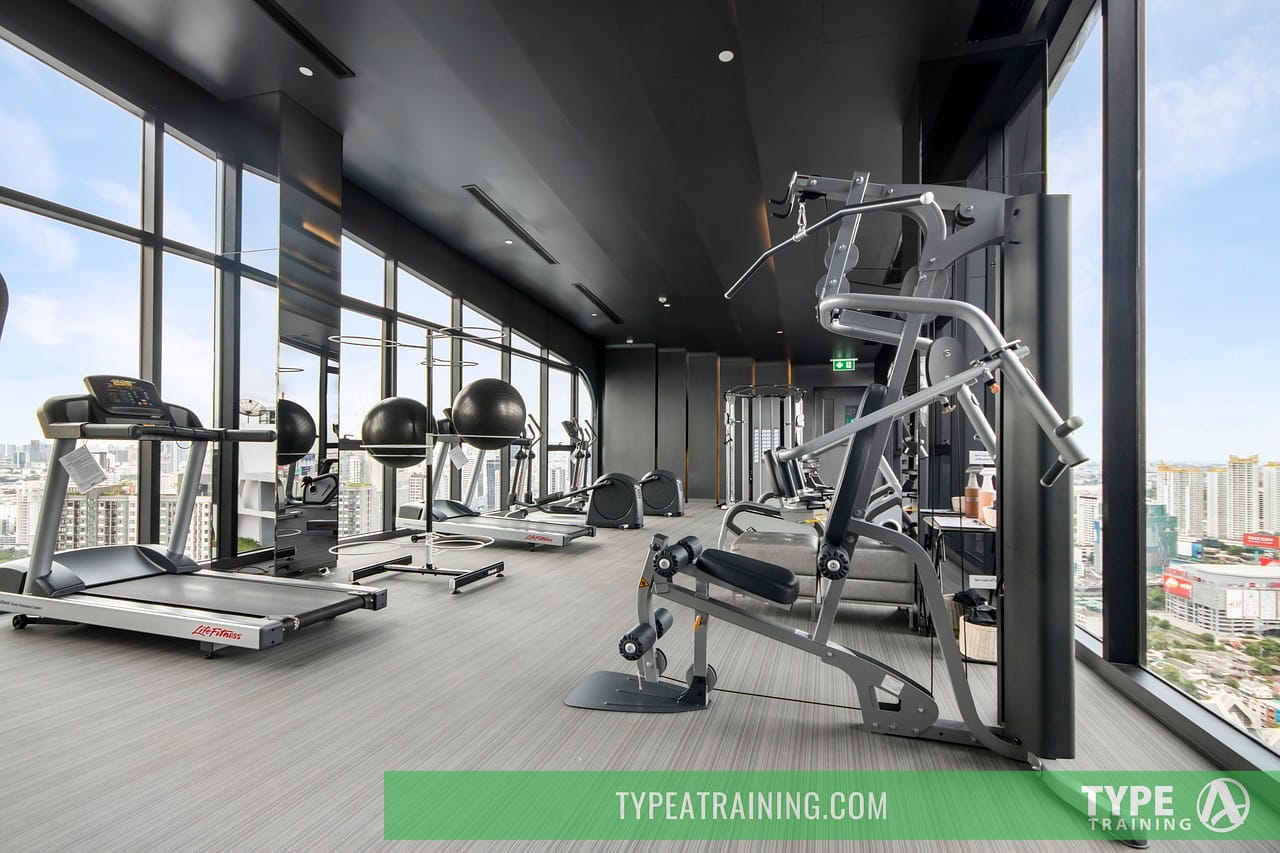 Onsite fitness centers are one of the most effective corporate wellness programs in 2023. Many companies are now investing in onsite fitness centers to encourage their employees to stay active and healthy. Having a fitness center within the office premises makes it easier for employees to exercise before or after work, during lunch breaks, or whenever they have free time.
According to Built In NYC, companies such as Goldman Sachs, Bloomberg, and JPMorgan Chase offer onsite gyms to their employees. These gyms offer a wide range of fitness equipment, including cardio machines, weightlifting machines, and free weights. They also offer fitness classes such as yoga, Pilates, and Zumba.
Another benefit of having an onsite fitness center is that it promotes a sense of community among employees. It creates an environment where employees can connect with each other while working towards a common goal of staying healthy. This can lead to improved team dynamics and increased productivity.
In addition to traditional fitness equipment and classes, some onsite fitness centers also offer meditation and mindfulness classes. These classes can help employees manage stress and improve their mental well-being. According to WellSteps, meditation and mindfulness programs are becoming increasingly popular in corporate wellness programs.
6. Virtual Fitness Classes (hybrid classes)
Virtual fitness classes have become increasingly popular during the COVID-19 pandemic, and they are here to stay. According to Premise Health, virtual fitness has emerged as an effective solution that kept members active, engaged, and well during the pandemic. Premise Health's virtual fitness product has increased fitness memberships since the start of the pandemic by over 13% and has had nearly 250,000 views of virtual fitness content. Virtual fitness programs have become a convenient way for members to incorporate fitness into their daily routines, even if they haven't had a consistent workout routine in the past.
Virtual fitness classes are also a work-from-home-friendly benefit that helps members fit exercise into their schedule wherever and whenever they want. Thanks to flexible solutions like live and on-demand classes, pre-programmed workouts or quick fitness challenges, virtual fitness has become a hybrid approach to benefits including fitness, primary care, and behavioral health. A combination of on campus fitness centers and virtual options can be a great incentive for attracting and retaining the best talent nationwide.
Virtual fitness classes are accessible corporate wellness solutions for all. To help build healthy habits, employers need to provide their workforce with easy and highly accessible tools and support. Making the technology convenient through a mobile app and offering personalized support to help answer questions and guide workouts creates the ideal situation for successful adoption of healthy physical activity behaviors. With many workplaces considering hybrid schedules, virtual and in-person fitness allows employees and their families to move more whether they're at home, on vacation, or in the office.
Virtual fitness classes can also include yoga and meditation sessions, which have been shown to have numerous health benefits. Yoga can improve flexibility, balance, and strength, while also reducing stress and anxiety levels. Meditation can improve mental clarity, reduce stress, and enhance overall well-being. Premise Health's virtual fitness program includes a range of yoga and meditation classes, as well as other wellness activities.
Related:
If you're interested in offering virtual fitness classes as part of your corporate wellness program, consider reaching out to Nathaniel Oliver, owner of Type A Training of NYC. Type A Training of NYC offers a range of corporate wellness services, including virtual fitness classes, to help improve the health and well-being of your employees.
7. Employee Nutrition Programs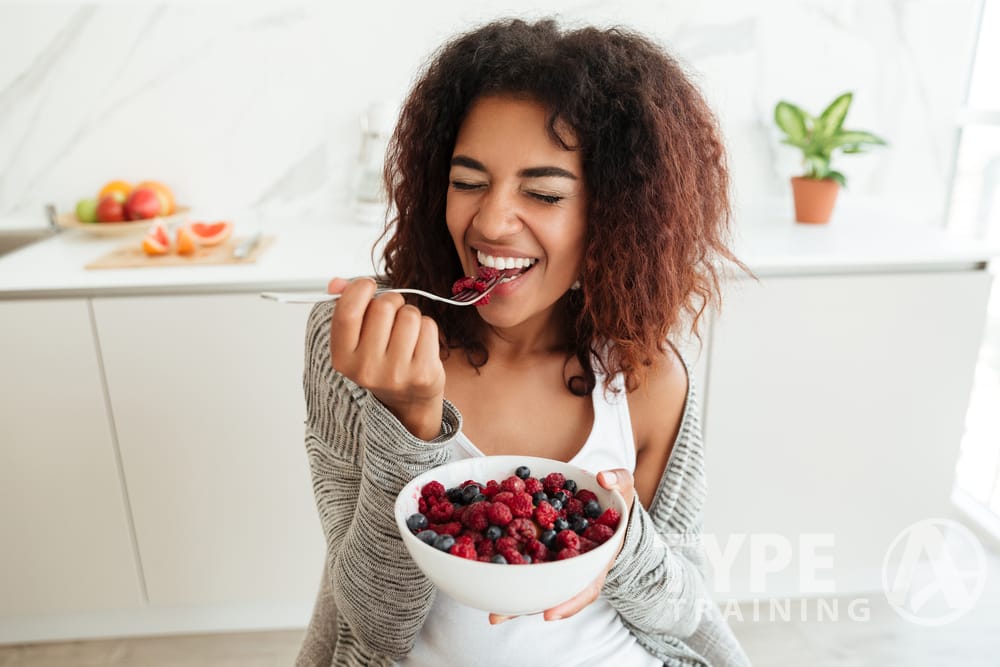 Corporate nutrition programs are important for promoting healthy eating habits among employees. Good nutrition choices can affect mood, focus, and energy levels, all of which are necessary for employees to be productive at work. In addition, corporate nutrition encourages healthy eating among employees, promoting weight management and reducing the risk of developing high cholesterol, Type 2 diabetes, and other chronic diseases.
Here are some of the most effective employee nutrition programs in 2023:
Healthy Snack Options: Providing healthy snack options such as fruits, nuts, and vegetables can help employees make better choices when it comes to snacking. Companies can also offer healthy vending machines that provide nutritious snacks and drinks.
Nutrition Education: Companies can provide nutrition education to their employees through workshops, seminars, and webinars. This can include information on healthy eating habits, portion control, and how to read food labels.
Meal Planning and Delivery: Some companies offer meal planning and delivery services to their employees. This can help employees save time on meal prep and ensure that they are eating healthy meals throughout the day.
Table: Comparison of Employee Nutrition Programs
| Program | Description |
| --- | --- |
| Healthy Snack Options | Providing healthy snack options such as fruits, nuts, and vegetables can help employees make better choices when it comes to snacking. Companies can also offer healthy vending machines that provide nutritious snacks and drinks. |
| Nutrition Education | Companies can provide nutrition education to their employees through workshops, seminars, and webinars. This can include information on healthy eating habits, portion control, and how to read food labels. |
| Meal Planning and Delivery | Some companies offer meal planning and delivery services to their employees. This can help employees save time on meal prep and ensure that they are eating healthy meals throughout the day. |
Sources:
8. Parent Coaching & Support
Parent coaching and support can be especially beneficial for parents who are dealing with challenging family dynamics or specific issues related to their child's health or development. For example, parents of children with ADHD may benefit from coaching that focuses on managing symptoms and creating structure at home. Similarly, parents who are going through a divorce may benefit from coaching that helps them navigate co-parenting and communication with their ex-spouse.
Parent coaching and support can be a powerful tool for helping parents improve their parenting skills, build stronger relationships with their children, and create a more positive and supportive home environment. By providing guidance and support, coaching can help parents feel more confident and empowered in their role, which can lead to better outcomes for both parents and children.
Source: Parenting Training For Your Employees
9. De-stressing Wellness Activities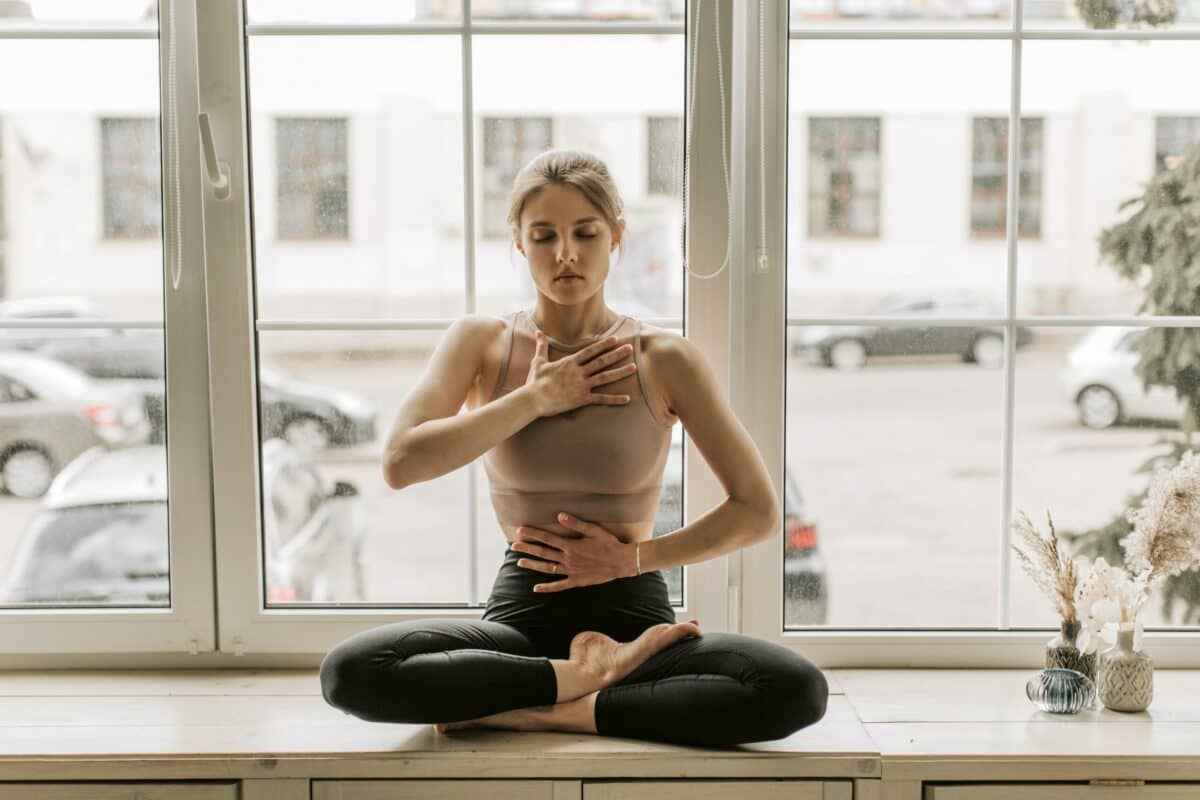 Incorporating de-stressing wellness activities into a corporate wellness program can significantly improve employee well-being and productivity. Type A Training of NYC offers virtual and in-person meditation workshops that can be a great addition to any wellness program. Here are some other de-stressing wellness activities that can be included:
Meditation breaks: Taking a ten-minute break for meditation during the workday can help employees de-stress and refocus their energies for improved productivity.
Yoga classes: Yoga is a great way to reduce stress and increase flexibility. Offering on-site yoga classes can be an effective way to promote wellness in the workplace.
No-talk times: Implementing "no-talk times" during the day can help employees recharge and focus on their work without distractions.
Guided imagery: Guided imagery is a relaxation technique that involves using mental images to promote relaxation and reduce stress. It can be easily incorporated into a wellness program.
Breathing exercises: Deep breathing exercises can help reduce stress and promote relaxation. Encouraging employees to take a few deep breaths during the workday can be a simple yet effective way to reduce stress.
According to Rise, incorporating these de-stressing wellness activities can lead to improved employee well-being, reduced stress levels, and increased productivity.
| Activity | Benefits |
| --- | --- |
| Meditation breaks | Reduces stress and improves focus |
| Yoga classes | Reduces stress and increases flexibility |
| No-talk times | Allows for recharging and increased productivity |
| Guided imagery | Promotes relaxation and reduces stress |
| Breathing exercises | Reduces stress and promotes relaxation |
Sources:
10. On-site Health Screenings & Flu Shots
One of the most effective corporate wellness programs in 2023 is on-site health screenings and flu shots. This program offers employees the opportunity to receive preventive health care services at their workplace, saving them time and money.
On-site health screenings can include a variety of tests, such as blood pressure, cholesterol, glucose, and body mass index (BMI). These tests can help employees identify potential health risks and take action to prevent or manage chronic conditions. Flu shots, on the other hand, can help prevent the spread of the flu virus and reduce absenteeism due to illness.
According to a study by the National Business Group on Health, 90% of large employers offer on-site flu shots, and 66% offer on-site health screenings. This program is popular because it is convenient for employees and can help employers reduce healthcare costs by identifying health risks early and promoting preventive care.
Sources:
11. Telemedicine and Virtual Health Programs
image credit: carecloud.com
The COVID-19 pandemic has led to a surge in telemedicine and virtual health programs. These remote health care services have become more widely accepted due to the pandemic and their potential to save time and money. A recent survey found that over half of employers believe virtual care is a principal means of improving patient care and outcomes. Patients also prefer virtual care, with 91% of adults who have used it preferring it over in-person visits. Employers are increasingly interested in a virtual-first plan design, with interest growing from 32% to 69% for the 2023 and 2024-25 plan years, respectively.
12. Financial Wellness Programs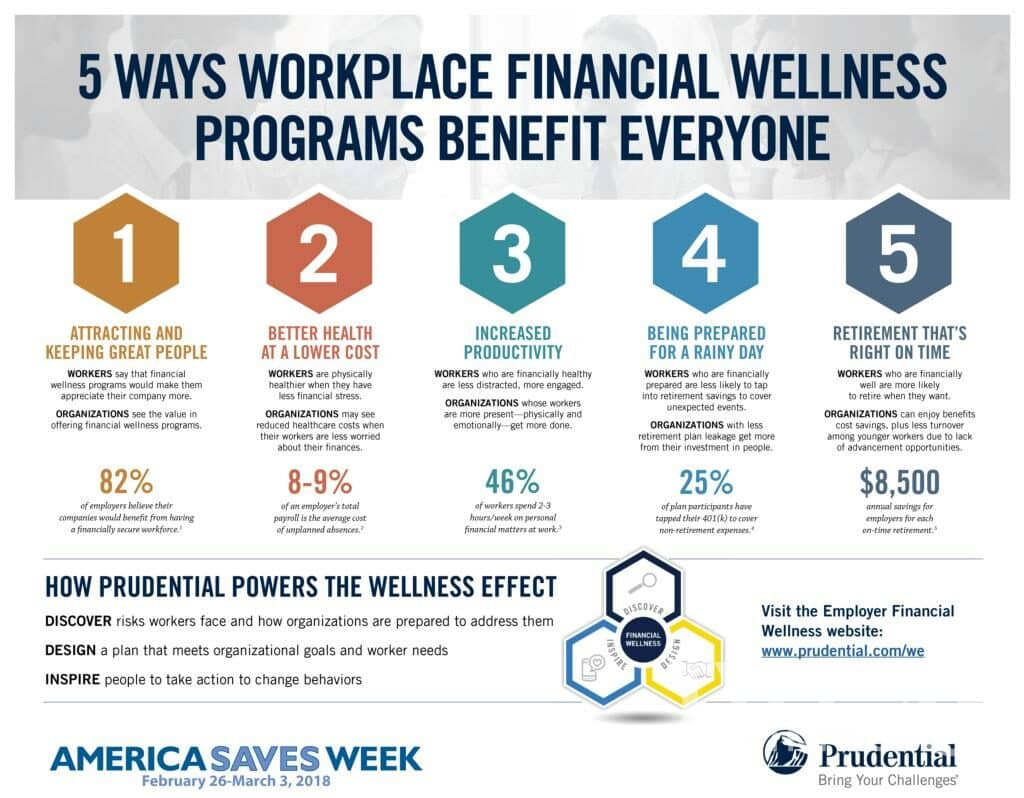 image credit: prudential.com
Financial wellness programs are resources provided by employers to help their employees manage their finances and reduce financial stress. These programs can include personal financial coaching, online education, budgeting tools, and credit resources. Financial wellness refers to an employee's overall financial health and knowledge, paired with the absence of money-related stressors such as unforeseen expenses.
Benefits of Employee Financial Wellness Programs
Employers who offer financial wellness programs can reap many benefits. These programs can have an immediate impact on employees' money issues and can also have a long-term, positive impact on their contributions and engagement at work. Some of the benefits of employee financial wellness programs include:
Reducing stress: Financial challenges can be a significant source of stress for employees. When team members face rising stress levels, it can have a negative impact on both their performance and productivity. Having adequate support can help employees manage stress and solve problems.
Improving productivity: Employees who struggle with money may feel distracted by these burdens, which can make them unable to focus while working. Whether an employee is forced to deal with financial issues like contact from debt collectors during the workday or is mentally distracted by an inability to pay for a child's tuition, financial woes can have a direct impact on daily productivity.
Forming a stronger personal bond with staff: An employee financial wellness program can be customized to address specific financial issues your employees may face at any given time. Survey your staff anonymously and ask what topics such a program could address to boost their financial confidence. When you receive feedback about the topics of interest, structure the timing of programming to align with your team's personal financial goals and realities.
Other Ways Employers Can Help Employees Enhance Their Financial Wellness
In addition to offering a financial wellness program, employers can consider offering the following benefits and resources that may help them make better money management decisions:
Split-to-save feature through direct deposit: If you offer direct deposit, you can encourage better saving habits with a split-to-save feature. This allows employees to designate a fixed portion or percentage of their paycheck each pay period into a designated account.
Auto-enrolling in a 401(k) plan: Offering a retirement plan is a powerful way for employers to help employees automate contributions for their non-working years. An auto-enrollment feature in a 401(k) plan takes this a step further: Eligible employees are automatically enrolled in the company's plan at a default contribution rate — streamlining the enrollment process and still giving them the option to opt out if desired.
Employee assistance programs with financial wellness services: An employee assistance program (EAP) can help employees resolve a variety of different issues that might adversely affect their work performance. From financial challenges to resources that assist in handling stress.
Sources
13. Wellness Coaching
Corporate wellness coaching is gaining popularity as companies seek to improve employee health and well-being. A corporate wellness coach works with employees to develop an individualized plan specific to their needs, offering accountability and strategies for wellness. Employers look for measurable health changes in their employees to reduce insurance costs, and wellness coaches can tailor programs to meet both company and employee needs. Day-to-day tasks may include creating sitewide health interventions, organizing wellness events, working one-on-one with employees, and conducting fitness classes.
Wellness coaches may work full-time onsite or as independent contractors, offering flexibility and potential for growth. They can operate under different titles, such as corporate wellness director, manager, or consultant. For coaches with a personal training background, working in a gym setting might be a good fit, allowing them to flex their fitness know-how while bringing wellness coaching knowledge to help clients achieve total health and wellness.
14. Virtual and In Person Corporate Sleep Program
Employers are beginning to recognize the importance of sleep in the workplace. Sleep affects every aspect of our lives, including our ability to perform at work. Employers should invest in sleep improvement programs to strengthen all aspects of their business. Improving employee sleep can provide benefits ranging from decreased healthcare costs to increased innovation. Employers should prioritize actions to help their workforce manage and improve sleep.
In 2020, only 33% of employers offered some type of sleep support program. This 33% covers a wide range of approaches to sleep support, ranging from those with proven results to those that are popular but not yet validated. Proven sleep programs can include sleep training programs or cognitive behavioral therapy for insomnia (CBT-I). Not yet validated but still popular sleep support can include features like nap rooms and access to meditation apps. This 33% of employers offering sleep programs is an increase from 25% in 2019, but still a far cry from the 53% who said, in 2019, that they would offer such programs. Considering that sleep is a key element for maintaining health, this number is also noticeably low.
Employers are investing in employees' mental health. However, far fewer offer support for sleep. This gap presents a challenge in supporting mental health, as sleep directly affects one's mental health, stress management, and resiliency. Poor sleep makes us twice as responsive to stress and 44% less resilient. Without also offering sleep programs, the effectiveness of these mental health programs will be limited. Adding a sleep program alongside other efforts will increase overall impact on well-being and return on investment.
Job stress causes poor sleep, with high-stress workers at double the risk of insomnia. Long work hours also contribute to shorter sleep, with over 40 hours per week increasing risk by 50% and over 55 hours per week increasing risk by 263%. Workplace factors affect sleep and company performance. Employers can break this cycle by offering sleep programs as part of health and wellness strategies, improving overall health and preventing productivity losses.
The benefits of virtual and in-person corporate sleep programs:
| Benefits of Virtual Sleep Programs | Benefits of In-Person Sleep Programs |
| --- | --- |
| Can be accessed from anywhere | Personalized attention and support |
| Flexible scheduling | Hands-on approach to sleep improvement |
| Can be cost-effective | Opportunity for team building |
| Access to a wide range of resources | Access to specialized equipment |
The Low Hanging Fruit for Corporate Wellness Ideas
image credit: mantracare.org
Host Mindful Mondays
Nectar, the employee engagement experts, suggests a wellness idea to relieve stress and negative energy in the workplace – hosting a Mindful Monday (or any other day of the week). Stress can drain employees of their health and wellness, leading to low energy levels and bad moods. Studies show that most workers experience damaging levels of stress that affect their work and home lives. However, a simple mindfulness program could give employees the tools they need to manage stress. Mindfulness practice involves focused awareness and acceptance of the present, helping people pull away from thoughts of the past and future that produce stress.
To implement this wellness idea, bring everyone together once a week for a mindfulness session. Simply gather in a conference room, play a guided meditation, and enjoy a Mindful Monday! For more wellness ideas and activities, explore the Nectar wellness platform.
Host Lunch and Learns
Hosting Lunch and Learns is a workplace initiative that involves gathering employees for a company-wide lunch meeting where team members present on a topic they're interested in. This meeting can be held on a weekly or monthly basis and can include discussions on work or non-work-related topics. Companies like Type A Training host Lunch and Learns about wellness topics to promote learning and collaboration. Overall, Lunch and Learns can be an effective way to promote wellness and foster a sense of community in the workplace.
Celebrate Big and Small Wins with a Redeemable Gift
Workplace events such as closing a big sale, finishing a demanding project, or reaching a quarterly goal are excellent opportunities to celebrate success, recognize employee contributions, and promote overall employee wellness. However, finding the right gift can be challenging. It needs to be personalized yet easy to order, wrap, and present. A redeemable gift program can take out the guesswork.
Encourage employees to select a gift on behalf of the team with redeemable points. Let the big winner choose whatever option is right for them, whether it's something off their Amazon wishlist, a dinner certificate at a local restaurant, or a new experience to try out. The rewards are endless, and you can even add customized rewards such as a bonus day off work, lunch with the CEO, or team swag!
Incorporate Plants Around the Office
Incorporating plants around the office is a workplace initiative that involves adding greenery to the workspace. It aims to improve air quality, reduce stress, and increase productivity. Studies have found that plants can help to reduce noise levels, increase humidity, and remove toxins from the air, creating a healthier and more pleasant workspace. Additionally, plants can improve the aesthetic appeal of the office, creating a more inviting and welcoming atmosphere.
The Harvard Business Review published an article that discusses the benefits of incorporating plants in the workplace. The article cites research that shows that plants can help to reduce absenteeism, improve job satisfaction, and increase employee engagement.
Hold a Fitness Challenge
Headspace, a corporate wellness company, created a fun fitness challenge using Bonusly. The challenge involves a daily wall sit routine where participants increase their duration by 10 seconds each day until only one person remains standing. Bonusly allows its members to create fully customizable challenges that align with their personal interests and needs. Popular themes include optimal nutrition, stress reduction, weight management, financial wellbeing, resilience, sleep improvement, safety, tobacco cessation, and social causes.
Hold Impromptu Contests
Promote healthier lifestyles in the workplace through spontaneous contests and other giveaways. You can organize contests like who brought the healthiest lunch or who can do the most pushups. Keep things interesting by frequently changing the focus of the contests so that people don't know what to expect. Here are some other fun and healthy contest ideas:
A round of limbo to see who's the most flexible
A plank-holding contest to see who can hold the longest
A contest to see who has the healthiest snacks on their desk
Celebrate "Wellness Wednesday"
"Wellness Wednesday" is a workplace initiative that promotes physical and mental health among employees. It typically takes place on Wednesdays and involves activities like yoga, healthy potlucks, mindfulness exercises, or group walks. The goal is to encourage a healthy work-life balance and create a positive workplace culture. By prioritizing wellness one day a week, employees can improve productivity, reduce stress, and increase job satisfaction.
Host a Week/Month-Long Corporate Wellness Event
Corporate wellness events led by world-class experts can promote employee well-being and healthy habits. These events can include daily yoga classes, healthy cooking demonstrations, and mindfulness workshops. They can also feature fitness competitions with prizes for top performers. Overall, these events promote a culture of wellness in the workplace.
Offer High-quality Snacks
If you offer your team snacks or meals with no nutritional value, make the switch to healthier alternatives. At the very least provide a majority of healthy items for your office and just a few traditional junk food items.
To get some ideas, check out these healthy snacks for work and healthy office breakfast ideas.
Very Cool Perks and a Lot of Fun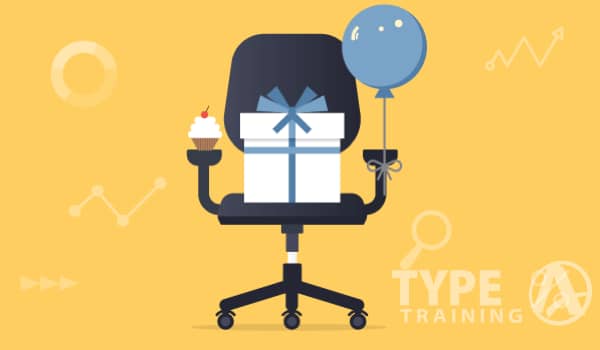 image credit: officevibe.com
Host an Employee Field day
Harmless Harvest, a company that produces raw coconut water and tea, encourages their team to get outdoors and engage in physical activities. One popular option is heading to one of the many great parks in New York City for a game of tennis, catch, soccer, frisbee, or simply enjoying the sunshine. Some of the popular parks in NYC for outdoor activities include Central Park, Prospect Park, Hudson River Park, and Brooklyn Bridge Park. Afterward, the team enjoys a healthy dinner either by grilling out at the park or heading to a co-founder's house.
Participate in a 5K run
Participating in a 5K run is a great way for corporations to promote employee wellness. In New York City, there are many races specifically designed for corporate teams to promote wellness and team building. Companies can find a 5K in their community and offer to cover the entry fee for employees who choose to participate.
To help employees prepare for the event, companies can also start a regular running group. This will not only help participants get into shape for the race, but it will also provide an opportunity for team bonding. Running groups can be a great way to build camaraderie and encourage each other to stay motivated and on track.
To make the event even more fulfilling, companies can find a 5K with a cause or theme that aligns with their values. There are many websites available to help find a 5K that everyone will be excited about. Participating in a 5K run can promote physical activity, team building, and support a meaningful cause or theme.
NYRR New Year's Eve Midnight Run
NYRR Retro 5K
NYRR Gridiron 4M
NYRR Spring Fling 5K
NYRR Run as One 4M
New York Road Runners can help build a tailored program of volunteer opportunities, strategic philanthropic support, and meaningful activations for your corporate team to help you meet your company's goals.
Get a Bean-to-Cup Coffee Machine
Promote wellness and eco-friendliness in the workplace by investing in a bean-to-cup coffee machine. These machines use freshly ground coffee beans to produce high-quality coffee, which can boost productivity and morale. They also reduce waste by using whole coffee beans instead of pre-packaged coffee pods or filters. If you're interested in purchasing a bean-to-cup coffee machine, I have some recommended models that you may find helpful.
Offer Some Cool Freebies
Offering cool freebies is a workplace initiative that involves providing employees with unique and exciting rewards to boost morale and motivation. These freebies can be anything from a Netflix subscription to custom shoes to tickets to a sporting event. By offering these types of rewards, employees are incentivized to work harder and achieve their goals. Additionally, cool freebies can help to create a positive and supportive workplace culture, where employees feel valued and appreciated. Overall, offering cool freebies can be an effective way to boost employee morale, productivity, and engagement.
Different types of cool freebies that can be offered in the workplace:
| Type of Cool Freebie | Description |
| --- | --- |
| Netflix Subscription | A subscription to the popular streaming service, allows employees to enjoy their favorite shows and movies during their downtime. |
| Babysitting | Offering free or discounted babysitting services can be a valuable perk for employees with children, allowing them to focus on work without worrying about childcare. |
| Sporting Event Tickets | Tickets to a popular sporting event can be an exciting reward that employees can enjoy with friends or family. It can also serve as a team-building activity if offered to a group of employees. |
Appoint a Wellness Ambassador for Workplace Wellness Initiatives
Appointing an Employee Wellness "Ambassador" is a workplace initiative that involves designating an employee to promote and organize wellness activities in the workplace. The "Ambassador" is responsible for creating and implementing wellness programs, such as exercise challenges, healthy eating initiatives, or mental health resources. To make it more engaging, hold an election every quarter, six months, or year, where the whole office gets to vote on the new "Ambassador." This initiative can be an effective way to promote wellness and create a positive workplace culture.
Frequently Asked Questions
What are corporate wellness programs?
Corporate wellness programs are initiatives implemented by companies to promote the health and well-being of their employees. These programs often include a variety of activities, resources, and incentives designed to encourage employees to adopt healthy lifestyle habits and prioritize their physical and mental health.
What are the benefits of corporate wellness programs?
Corporate wellness programs can provide a range of benefits for both employees and employers. For employees, these programs can improve overall health and well-being, reduce stress and anxiety, and increase job satisfaction. For employers, these programs can lead to increased productivity, reduced healthcare costs, and improved employee retention rates.
What are some common components of corporate wellness programs?
Common components of corporate wellness programs include health screenings and assessments, fitness challenges and classes, healthy eating and nutrition resources, mental health resources, and incentives for participation and achievement.
How can companies measure the success of their corporate wellness programs?
Companies can measure the success of their corporate wellness programs by tracking metrics such as employee participation rates, health outcomes, and healthcare cost savings. Employee feedback and satisfaction surveys can also provide valuable insights into the effectiveness of these programs.
How can companies encourage employee participation in wellness programs?
Companies can encourage employee participation in wellness programs by offering incentives such as rewards or recognition for participation and achievement. Communication and marketing efforts can also help to raise awareness and generate excitement about these programs.
What are some strategies for promoting a culture of wellness in the workplace?
Strategies for promoting a culture of wellness in the workplace include providing healthy food options, creating opportunities for physical activity, offering mental health resources and support, and encouraging work-life balance. Leadership support and modeling healthy behaviors can also help to promote a culture of wellness.
How can companies ensure that their wellness programs are inclusive and accessible to all employees?
Companies can ensure that their wellness programs are inclusive and accessible to all employees by offering a variety of activities and resources that meet diverse needs and preferences. Providing accommodations for employees with disabilities or health conditions can also help to ensure accessibility. Regular feedback from employees can also help to identify and address any barriers to participation.